So how much does car insurance cost in Quebec & Montreal nowadays?
Let's start with some good news: Quebec has the lowest average premiums in Canada.
(British Columbia's are the highest according to the Insurance Bureau of Canada.)
As of August 2019, the IBC pegs Quebec's average rate at $717.
Here's a graph taken from Canada Drives summarizing how much the average Canadian pays in car insurance.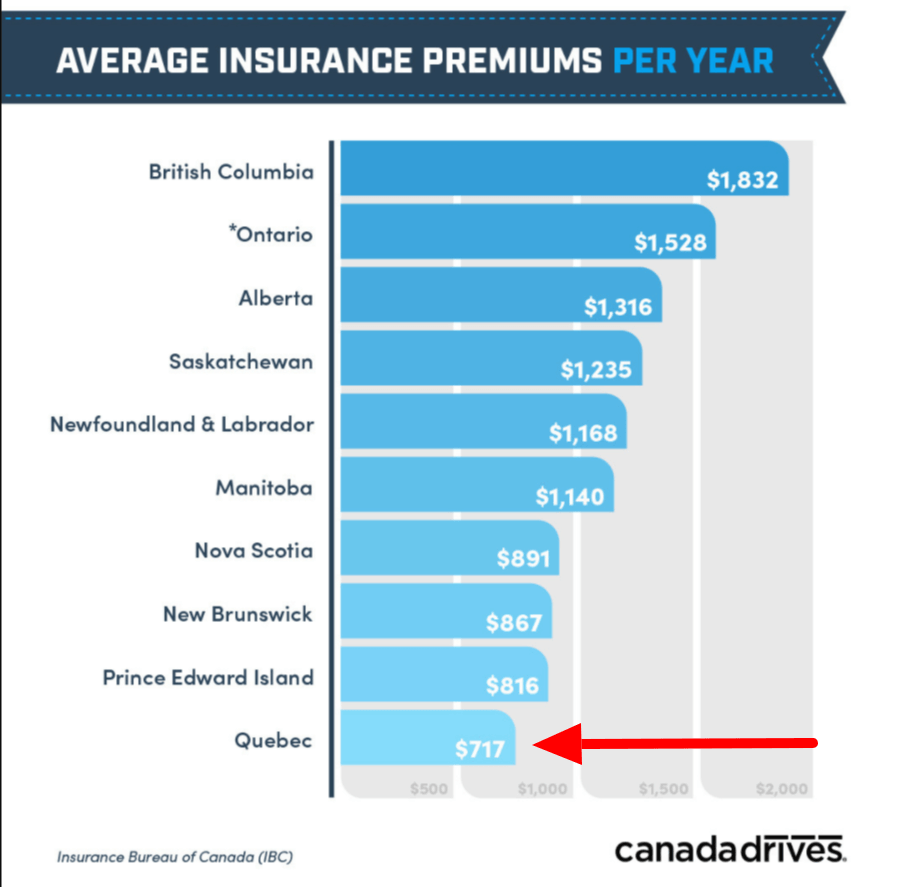 But as with most other provinces and following past trends, rates are expected to climb again in 2023.
According to KBD Insurance data, the average car insurance cost in Quebec has increased to $780 for the year 2023.
Tack on another 15% – 30% if you're considering purchasing automobile replacement cost.
Since higher population density in the city means more traffic on the roads, higher risk of accident, and greater chance of theft or vandalism, car insurance in Montreal is even more expensive than the provincial average, probably around $1100 / year.
The data isn't perfect.
Still, we can provide this informed opinion: we expect rates to increase another 5% – 10% in 2023.
Keep reading to find out why.
We'll be covering the following in today's juicy blog:
First, let's look at why Quebec and Montreal auto insurance costs are what they are — and why we can expect an increase.
According to Le Soleil data, the average cost of a claim in 2008 was $3,559.
By 2018, this amount had increased to $4,794.
So in a 10-year period, the average car insurance rate in Quebec shot up 34%. (Despite what you might have heard, the frequency of claims has not increased.)
During that same period, premiums — the amount of money the insured pays for their policy — increased only 5.7%.
In other words, the average Quebec auto insurance cost went from $563 to $595 / year between the years of 2008 and 2018.
The gap between rate and premium increases helps explain why insurance companies have started to play "catch-up."
How do we explain the rising cost of claims?
Cost of materials & labor increasing: shipping costs and cost of goods rise over time.
If you shatter a headlight and need it replaced, it stands to reason that if the cost of the part goes up, the cost of repair will too.
Side note: if you're the economist type, you might be shaking your head right now — inflation is only at 2%, so how is the gap so big?
I'd challenge that assertion.
In my humble opinion, the Consumer Price Index — the measure used to determine inflation — is flawed.
You need only look at the stock market, food prices, and real estate to know that the CPI isn't accounting for massive price increases in other parts of the economy.
Technology: new cars produced today hardly resemble the ones made even 10 years ago.
Most vehicles today come equipped with bumper cameras, side mirror sensors, and fancy dashboard navigation systems.
A simple side mirror replacement costs a lot more when that mirror needs a camera or sensor replaced too.
And how do we explain the insurance companies' need to play catch-up by raising premiums?
With the skyrocketing cost of claims, insurance companies saw their margins slip — and in many cases even began to lose money when it came to underwriting.
As publicly traded companies, they need capital.
The companies that show the greatest returns are the ones that attract investors on the stock market.
So how do they maintain the margins that make them attractive to investors?
Increase their premiums.
How to find cheap car insurance in Montreal (and Quebec)
Finding the cheapest rates on auto insurance in Montreal remains very doable.
The best thing you can do is shop around.
In 2023, that's quick and easy to do thanks to something we like to call the Internet.
Nowadays, all companies provide car insurance quotes online. (If they don't, consider moving along…)
Collect as many quotes as you can, and choose the one that works best for you — likely the cheapest one.
Remember to always compare apples with apples.
For example, if one of your quotes includes car rental insurance while travelling abroad, make sure all companies provide quotes with the same coverage.
Working with a car insurance broker like KBD can make that process all that much easier, because we can do the work for you.
We shop around for you, comparing rates from multiple companies to find you the best car insurance price possible.
We recently expanded to partner with two additional Canadian insurance companies: L'Unique Insurance and Economical Insurance.
Plus, we have a long-standing relationship with Intact.
How can I lower my car insurance cost?
Our tips below apply for both new and used cars that need insurance.
Drive responsibly

Now that's just good sense. But as far as your car insurance price goes, it matters. The more speeding tickets and traffic violations you rack up, the more you can expect to pay. (The SAAQ can also charge you more to renew your license based on your driving record.)

Bundle up

Yes, Montreal winters are cold. But that's not what we're talking about here. By combining your car insurance with another type of insurance, such as a home, tenant, or condo policy, you can lower both rates. That's a win-win.

Avoid small claims

Claims stay on your file and act as red flags for insurance companies. The more you have, the higher your rate. So if you're considering making a claim (like a cracked windshield), ask yourself whether you could afford to pay it out of pocket. If you can, do so.

Avoid claims, period (when possible)

Avoiding small claims is a roundabout way of saying you should avoid claims in general. The more you have on record, the higher your future rates. The small ones are just the easiest to avoid.

Telematics

Most car insurance providers offer this way of reducing your premium: Sign up for an application that tracks your driving habits — and drive responsibly. Telematics provides insurance companies with more accurate driver data and helps them establish information-based premiums.

Credit score

People with good credit, on average, pay less for automobile insurance. Actuarial data shows that people with higher credit scores claim less.
Do auto insurance claims affect my price?
Not only do claims affect your car insurance price, they are one of the biggest factors.
Responsible claims affect your premium more than any other.
Say you've scraped your car on a fixture in an indoor parking garage.
That's a responsible claim — it was your fault — and if you can afford to pay for the repair yourself, you should.
Insurance companies look at the amount of claims you've submitted, and not the size of the claims.
The more responsible claims on your record, the more you'll pay.
For example: if you submit two responsible claims in a span of two years, you can expect your premium to double — at least.
That's why it's important to pay smaller claims out of pocket any time you're able.
The further you get from the time of your most recent claim, the less impact it'll have on your premium.
And claims stay on your file for five years.
So when you've had a long stretch without making a claim, what do you do?
Pro tip: if you know that it's been four or five consecutive years since your last claim, shop your insurance. You can save hundreds of dollars by approaching insurance companies with a clean file.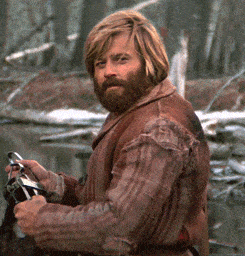 How to cancel your car insurance without charges
If you cancel your car insurance policy in the middle of a policy term, your insurance company will charge you a penalty fee.
The best way to avoid that penalty is to simply NOT cancel your car insurance.
So what do you do if you want to move on to a new insurance company or amend your contract?
Ride out your existing policy and make whatever changes you want to make at the end of your term.
In fact, that's not considered a cancellation at all; it's called a non-renewal.
So the best time to pull the plug on your car insurance policy is at the end of your term.
By waiting until the end of your policy and simply deciding not to renew it, you not only avoid a charge, you keep good standing in the eyes of insurance companies.
Remember that car insurance in Quebec is mandatory for all drivers, so insurance companies don't like to see drivers with gaps in coverage.
If you cancel your current policy in the middle of your term, then wait two months before beginning a new one, that's a red flag 🚩 for insurance companies.
That's called short-rate cancellation, and it's another way of saying you'll be charged a penalty.
What's even worse: If you go without car insurance for a year or two and then get another policy, they'll make you 'restart' as if you never had car insurance before, meaning higher premiums.
They treat you as if you don't have any insurance experience.
And we know that first time car insurance is more expensive and it takes time to bring the rates down.
Find out more about cancelling your car insurance 👉
How Quebec car insurance works
In Quebec, carrying car insurance is the law.
All drivers are required to carry a minimum of $50,000 in liability coverage, also referred to as one-way insurance.
Our car insurance operates on a hybrid system wherein physical damage is claimed through the private sector and bodily injury is claimed through the public sector.
This system helps keep car insurance premiums down for customers.
Here's how it works.
Private: Physical damage to vehicles is handled by car insurance companies.
In other words, when Quebec drivers get into a car accident each person submits their claim directly with their own insurance company, not the government.
Public: Bodily injury is handled through the Société de l'assurance automobile du Québec (SAAQ), which is a government entity.
If you get into an accident and suffer (or cause) bodily injury, you make a claim with the SAAQ, who will pay the medical expenses.
Our hybrid car insurance model ensures that Quebec drivers cannot sue one another for bodily injury.
There are pros and cons: It keeps payouts lower than other provinces, but also keeps the incentive for committing fraud out of these incidents.
Find out more about Quebec car insurance 👉
Or watch our in depth explanation of how car insurance works in Quebec here. 👇
Note: This video was filmed at the end of 2022, and includes 2022 stats.
Usage based car insurance explained
Usage based car insurance — also known as telematics — is a mobile app-based system that tracks your driving habits to determine your cost of insurance.
Not every company has it, but most Quebec insurance companies do.
Insurance companies might refer to it (in order to sell it to you) as a rewards incentive program.
And it can be.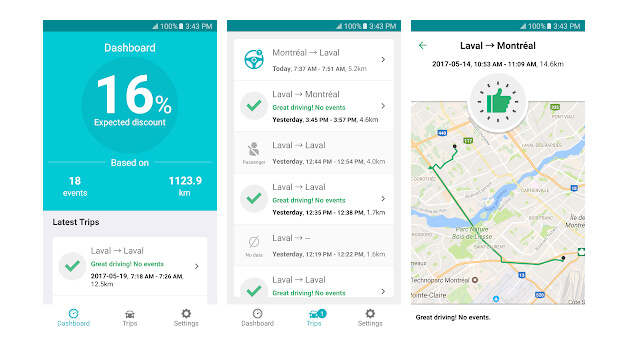 It's not a gimmick.
Telematics rewards good, rule-following driving.
(It also rewards you for simply signing up, the discount typically ranging between 5% and 10%.)
It tracks the following tendencies:
Acceleration rate
Braking habits
Driving speed
Distracted driving
Once it accumulates enough data, auto insurance companies can adjust your premium to reflect your driving behaviour.
The average savings are between 10% and 15%.
Beware: Bad driving on a telematics program can result in a premium increase.
Insurance companies simply want to insure good drivers. If you're careful on the road, this app can save you money. If you're not, it can cost you. (If you know you're a menace, you probably shouldn't sign up for telematics.)
Either way, the app is interactive and generates weekly report cards so you can track your statistics in real time. If you pay attention to your data, any change in premium won't be a surprise to you.
Find out more about usage based car insurance 👉
How to get car insurance for the first time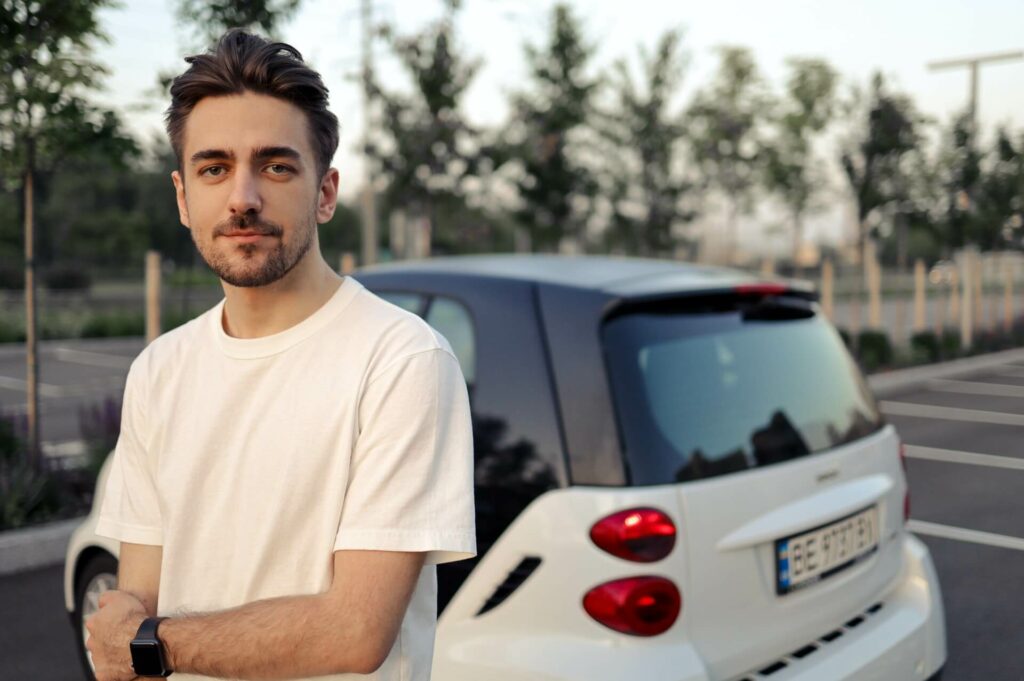 First time car insurance buyers are typically people under 25 years old, new immigrants to Canada, or people that are simply late to get their license and/or buy their first car.
It works the same way whether you're an 18 year old buying a car or a 40-something experienced driver coming to Canada for the first time.
If you don't have an insurance record in the country, you are considered a new driver.
Thankfully, it's easy to do.
Start by getting a car insurance quote online, then finalize your policy with a car insurance broker over the phone.
If you prefer, you can do the whole thing over the phone.
Here's what the insurance company will ask you, so have this information at the ready before you call.
Serial number of the vehicle
Your driver's license number
Driving experience
Conviction history
Getting car insurance for the first time is easy.
The bad part is that because you have no insurance experience, you pay more than the average person.
Over time, with good driving behaviour and few or no incidents, you can bring those costs down.
Find out more about first time car insurance 👉
Lower your car insurance cost in Quebec today
Switching insurance companies is easier than you think, and it shouldn't be what's holding you back.
KBD offers online quotes, but also provides expert help from car insurance brokers whose job is to answer your questions.
Don't take our word for it.
See what our customers are saying about us over at Google Reviews.