There's no sugar coating it. If you're a high risk driver, you're going to pay for it.
A high risk driver is someone with a bad driving record that most insurance companies don't want to insure.
High risk drivers pay higher than average car insurance premiums. (In Quebec, the average car insurance premium costs $898.)
And there's only one real way out of it: Changing your driving habits.
If you thought you were going to be the one genius to find the loophole, think again.
You can visit your favourite search engine and type in 'cheap high risk auto insurance'.
We can guarantee you won't find anything.
If you did that and wound up here instead, we're going to tell you the exact same thing.
It doesn't exist.
Straight up — if you're considered a high risk driver, you're going to pay more for your car insurance.
At least here on this blog, you'll learn how to get yourself back on the map.
With good behaviour, you can rejoin the "regular" auto insurance market within as little as one or two years, depending on your situation.
Consider this personal example. (I always have a personal example.)
I have a friend. He drives a Mercedes.
One year, he went out and got into not one, not two, but three responsible accidents in his Benz.
A real beauty, this guy.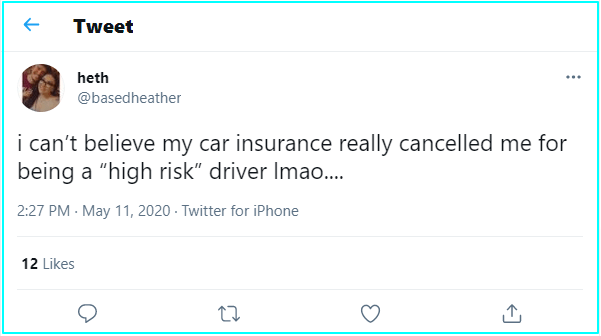 That year alone, he cost his insurance provider $100,000!
They dropped him like a bag of dirt. (Wouldn't you?!)
Even the great insurance brokers at KBD couldn't find anyone to take on him and his poor driving record.
Eventually, he settled for a $6,000/year policy.
That's the bad part of the story. Our man bounced back.
Over the next three years, the guy behaved himself.
He didn't submit a single claim over that time, and he shopped around each year. (He listened to my advice.)
For two years, he could barely get a quote. But in that third year, he found himself a rewarding $2,500/year premium.
That's still high, but a $3,500 drop is nothing to sneeze at!
The moral of this story?
There are several.
Don't be so reckless that you wind up paying through the nose for high risk auto insurance
If you do, don't give up
Once you turn things around, be patient and shop around
Here are some points we'll cover in today's blog.
Let's begin by explaining how you get into that high risk category in the first place.
Why you're considered "higher risk" to auto insurance companies
If you know baseball, you know the strike zone can be a grey area.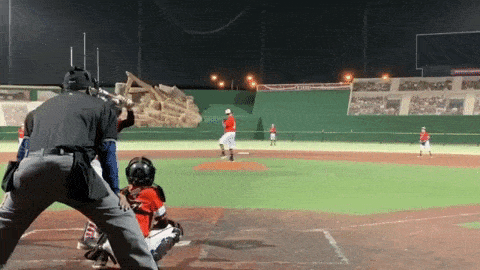 It's defined in one way, but each umpire might interpret it differently.
Not so in high risk auto insurance.
It's pretty straightforward, and each insurance company has the same understanding of what a strike is. (We're talking about a different kind of strike now.)
If you have any of the following strikes, or blemishes, on your record, you could be relegated to the "specialty" market.
Spoiler: It's not a fun place to be.
Strikes that lead to high risk consideration
Poor driving record
High frequency of claims
Multiple responsible accidents
DUI
License suspension
Low credit score
Criminal record
Any one of these strikes can put you behind in the count.
Swing and a miss!
Why high risk car insurance costs more
It comes down to one word: Business.
Insurance companies have to make money just like the rest of us.
If you cost them too much, they start to lose.
Consider our friend with the Mercedes.
He was paying $2,000 in premiums the year he tallied three at-fault accidents.
That year, he ran up the insurance company's tab to $100,000+.
( Could've been worse I guess 😂 )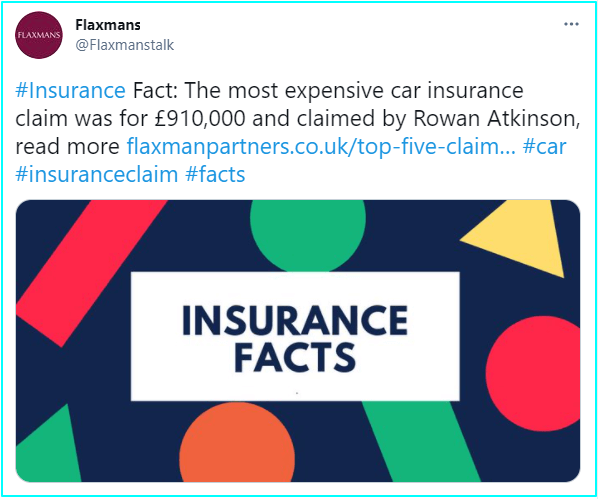 At the regular market rate, that's a $98,000+ loss on one dude.
Now imagine all their clients were like that.
Does that sound like a sustainable business model!?
Another way they ding you is cutting off your access to certain "perks" you might have otherwise enjoyed.
For example, most people can save 10-15% by bundling auto and home insurance.
In what's known as the sub standard car insurance market, you lose your right to that.
Certain professionals, like engineers and accountants, can get occupational discounts.
As a high risker? Nope.
If the sub standard market sounds like insurance hell, that's because it is.
So if you dug yourself into high risk auto insurance territory, what can you do?
Thankfully, there are ways you can still save some cash.
When you're in a rut, sometimes you have to check your ego at the door.
You may not have wanted to register for telematics, but it can help you pay less.
You may not want your next car to be a shitbox, but it'll help you get a lower rate.
I usually recommend this, especially for younger drivers.
Who cares if you're paying 50% more per year on a $300 premium?
Insure it one way and you're good to go.
Where to find high risk auto insurance companies
KBD insures hundreds of clients in the sub standard market through Intact, so technically we're a high risk insurance broker.
The fact is, most insurance companies don't offer this type of insurance.
Here are some that do:
Intact Specialty Solutions (almost all cases)
Desjardins
Intact and Desjardins have Google reviews at 3.9 and 1.9 starts out of 5 (respectively).
Pafco also has a low rating.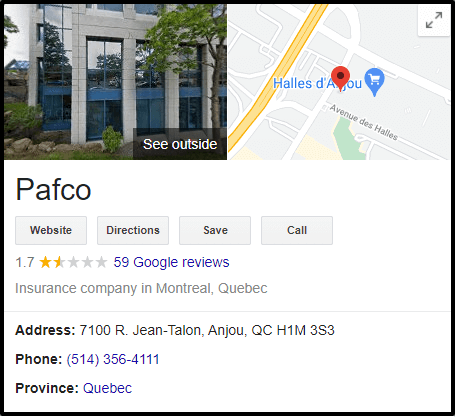 How to leave the high risk auto insurance marketplace
We've made high risk auto insurance sound pretty bad so far.
Honestly, we liken it to being in jail. But in a good way!
Hear us out.
The good thing about jail (so we're told) is that good behaviour pays off.
If you get a 10-year sentence but you act like an angel in the joint, you give yourself a chance to get out before the end of your term.
Good behaviour is rewarded in high risk car insurance too.
Make fewer claims and start paying on time, and you'll be on the path to a successful parole.
We won't stop telling you to shop around. Every year.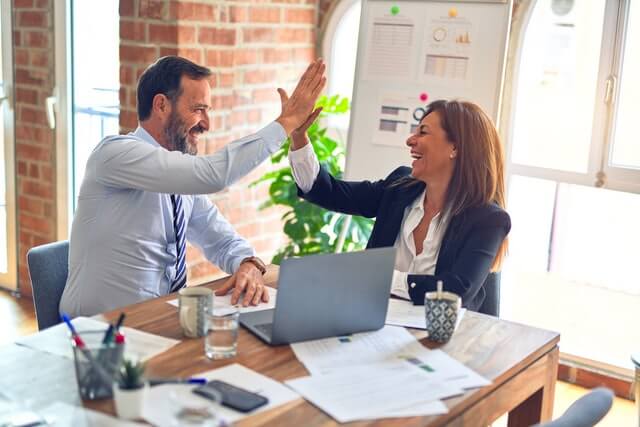 Not every provider can stomach the idea of an insurance "criminal".
But some can.
Insurance companies trying to penetrate a new market segment, for instance, might offer a friendlier rate so they can get you in the door and gain market share.
Different insurance companies have different underwriting appetites at different times.
It's no guarantee.
But what we can guarantee you is that if you can put together a stretch of good behaviour — no claims, no traffic tickets, paying on time — you will get out of the bad boy market before you know it.
Wrap-up
Get it together. Clean up your act. Figure it out.
Okay, we've been pretty harsh on high risk drivers today.
We just want you to understand how rough it can be to be in that world.
We've shown you the way out. So hopefully you can see the light.
Good luck and stay with it.
You'll be out in no time.