When you get a new car, but it's used, is it still a new car?
🤯
While we ponder that mind-blowing question, you can read this useful guide we've put together for anyone that's just bought or will be buying a new used car.
A used car. A newly bought used car. You get it.
However you slice it, buying used car insurance and new car insurance are essentially the same.
Which means you could totally bail on this post, head over to our Quebec car insurance post, and come away with a lot of great information.
But wait!
There are some important details specific to used cars that you should know about your insurance if you're buying one.
Stick with us.
Do you need insurance to buy a used car?
Duh!
Just like with a new car, any car owner requires $50,000 of third party liability insurance, or one-way insurance.
You don't need two-way insurance unless you decide to finance or lease your used car.
Regardless, you do need to be insured to get on the road.
Does this apply when gifting a car?
Yes!
Even if you're taking ownership of your parents' old car, you'll need to get an insurance policy under your name.
An add-on we strongly recommend for used car owners is called replacement car insurance.
Stop us if you've heard this before: A car loses 20% of its value as soon as you drive it off the lot!
…
Oh, we assumed you stopped us there.
Everybody cites a different value, be it 10%, 15%, 20%, or some other number.
Regardless, that old adage is true.
A new car loses value as soon as it's no longer considered new.
And any car loses value the longer it's on the road.
Replacement car insurance helps combat that truth for used cars.
From an insurance perspective, it protects the insured against financial loss from depreciation.
If you wreck your new or used car — what's known as total loss — a standard insurance policy will reimburse you for the current value of the car, which will ultimately be less than what you bought it for.
Replacement insurance fills in that gap for you, paying the difference between the purchase price of the vehicle and the actual cash value at the time of your loss.
Note: This product only works if you have two-way used car insurance.
So if you truly want to play it safe, we recommend getting the two-way, adding replacement insurance, and hitting the road with your new old car.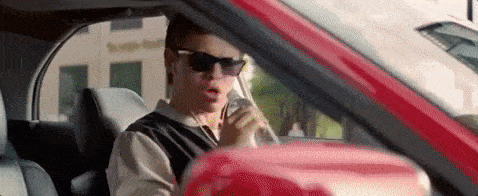 Why you need proof of insurance when buying a used car
Because you just do.
Any car owner, new or used, requires an insurance policy.
That's the law in Quebec.
But when buying on your own, it's likely no one will remind you of this along the way.
Have you ever bought or sold anything through Kijiji or Craigslist, only to go through the worst experience of your life?
From hagglers to ghosters, the people on these websites really suck.
But that's not the answer to our question.
That simply reinforces the fact that, when buying through a third-party website from an individual — in other words, just some guy — the seller is likely not going to be gracious enough to remind you of all the little things you need to do to finalize your purchase.
A transfer of vehicle ownership in Quebec typically takes place with both parties going to the SAAQ together.
After you do that and the vehicle registration is now in your name, the seller's job is done.
They don't care what you do next. (Unless you immediately ram them with said car on the way out of the parking lot. But I digress.)
The simple lesson here: Getting used car insurance is YOUR responsibility.
And no one else's.
If you go through a third party, you truly are the only person that cares.
If, on the other hand, you're financing your new used car, there will be other people that all the sudden have interest in you getting insurance.
The company lending the money will want to know that your asset is covered.
Some people — idiots, frankly — think they can pull one over on the bank by skipping the whole insurance part of it.
If you've read our blog before, you know that anytime I use the phrase 'pull one over' it doesn't end well for the hypothetical person trying to hack the system.
In this case, you're only hurting yourself.
If you skip the insurance part and then your car is stolen or you suffer a total loss as a result of a responsible accident, you still owe the money to the bank.
So you haven't screwed anyone (except yourself).
In the end, you'd just owe the financing company a lot of money.
Two companies lead the charge when it comes to financing used vehicles: Desjardins and TD Bank.
You know the names. They're big and powerful. And they won't let you off the hook.
How long do you have to get insurance after buying a used car?
No time at all.
But this one's a bit tricky.
First rule: As soon as the car is registered to your name and you are going to be on the road with it, you need to have car insurance.
There's no grace period.
If you're financing or leasing, the sales agent might not even let you leave the lot without proof of insurance.
And if you're buying from a dude, well there's always the off chance you get into an accident on your way home.
"But I just bought the car, officer!" Too bad, so sad.
So you've got to get your car insurance set up before you leave with the car.
The best time to initiate a car insurance policy is a few hours before heading to the dealership or the SAAQ to put the car in your name.
Here's where it gets funny.
Technically, you're not supposed to buy a car insurance policy for a vehicle you don't own.
But everyone does it. And there's no other good way around it.
How to get insurance on a used car
The same way you'd get insurance on a new car: Go online or call the company.
You can also get a quote by visiting our car insurance page 😊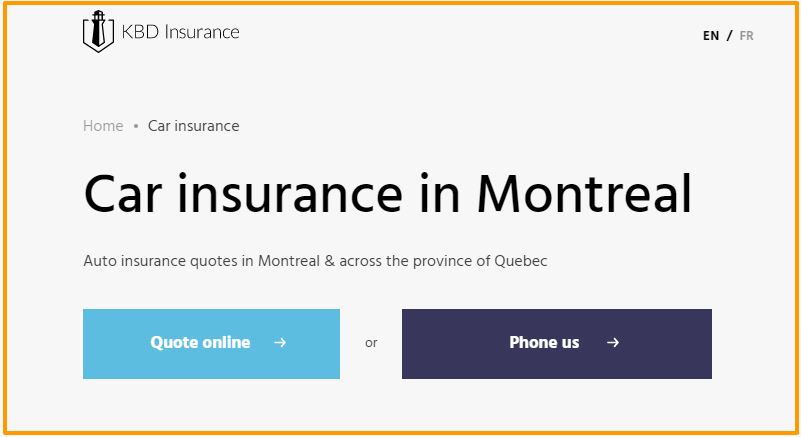 All the same discounts apply to insurance on a new car vs a used car: Occupational rates, home and auto bundling, and telematics discounts.
Learn more about Quebec car insurance cost
Wrap-up
So in many ways, buying a used car and a new car are the same from an insurance perspective.
Sure, you're on your own a bit more with a used car.
But otherwise, not much differs.
Now go enjoy your new car.
Old car.
Whatever.