That's right. More money you have to spend on that beautiful new home you just bought.
And you thought this was a happy occasion.
What do you want to hear first: The good news or the bad news?
We'll decide for you.
According to a 2019 study by J.D. Power, Quebecers pay, on average, $984 annually for their home insurance.
And according to KBD Insurance data, for the year 2023, homeowners now pay an average of $1,630 for their residential insurance.
That's the lowest amount in all of Canada!
That's the good news.
And it speaks to the fact that there isn't much regulation in Quebec in comparison with the other provinces, some of which run insurance through their provincial government.
In Quebec, we have a lot of financially healthy insurance companies competing for your business.
For customers, that means a lower average home insurance cost.
The bad news?
Rates are rising.
They rose in 2022 and they'll rise again in 2023.
Back to the good news: Even after our province's biggest price increase since 2016, we still have the lowest insurance prices in the country.
If that was all you wanted to know, you're free to go.
But we've got a lot more to cover in today's blog:
But first, let's talk about that rate increase and, most importantly, let's tackle the why.
Why Quebec home insurance prices are rising
Not to get all clickbait on you, but Quebec Home Insurance Rates Are Going Up — And The Reason Will Shock You.
For real though, there are two simple factors at play.
The second one in particular is interesting, and something you may not have thought of.
But first, a quick economics lesson.
Supply and demand — surely, you're aware of it.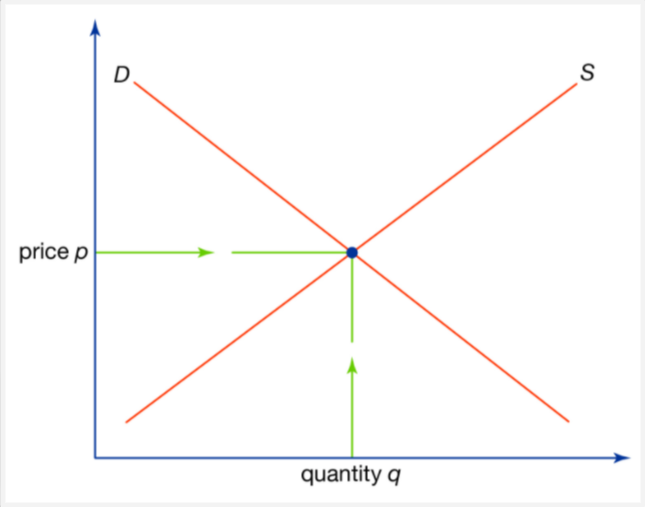 When supply of a product or service is low and demand is high, it costs more.
Let's say there's a high demand for something, like wood, yet there isn't quite enough of it to satisfy everyone.
The people selling the wood can jack up their prices and still make their sales.
Now let's say there is a limited supply of contractors, the workers responsible for building or renovation projects.
As long as demand is high in that market, those contractors can charge more for their work.
Now some data.
A Leger survey from January 2021 revealed that more than 80% of Quebec renovation and construction companies have faced slowed delivery or transit times and reduced supplier inventory.
So the stock is coming in low and slow.
Another Leger survey from December 2020 showed that 65% of Quebec homeowners had done renovations within the previous 10 months.
So the appetite for projects that require certain materials is high.
The demand is there. The supply is not.
Which brings us to Reason 1 why rates are increasing: The cost of materials are going up.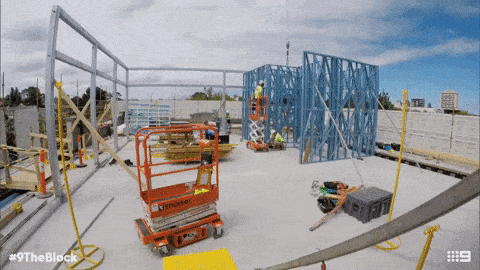 We can attribute that to the combination of high demand and low supply that we just explained.
Who has to pay for those materials when you submit a claim for home repairs?
Your insurance company.
But it doesn't want to lose money, so it simply passes on that cost increase to its customers.
And our second reason why Quebec home insurance rates are climbing is this:
Potholes.
What?
Yeah, Quebec's roads suck. You know that.
But what does that have to do with insurance?
Well, we've oversimplified it by referring only to potholes.
But here's the thing: When you submit a home claim, your insurance company hires a contractor to make the repairs.
Where are all those contractors and tradespeople right now?
They're fixing roads, bridges, and highways.
They're building hospitals.
Infrastructure spending in Quebec and especially Montreal is through the roof right now.
Accompanying that, the cost of labour has risen by roughly 10% each of the last three years.
So there are fewer contractors for the insurance companies to hire, and the ones they do hire are more expensive.
Again, the increase in cost gets passed on to who else but you, the client.
Damn potholes.
How to lower your home insurance cost
Trivia time!
How often does the average person submit a home insurance claim?
Every 6 months
Once a year
Once every 5 years
Once every 20 years
Think about it…
In the meantime, a word about lowering your price.
We just explained that Quebec home insurance remains the lowest in Canada, though its rates are rising.
That doesn't mean there aren't things you can do to keep your costs relatively low.
Here are six of our best tips to achieve yearly and monthly savings on your home insurance.
Increase your deductible
Okay, time's up.
The answer to our trivia question?
The average person claims on their home insurance once every 20 years.
By doubling your deductible from $500 to $,1000 per occurrence, most companies will give you a rate between 5% – 10% lower.
Let's say you increase your deductible from $500 to $1,000.
Over 20 years without claim, you save annually the 10% on your premium.
Now let's say you finally make that claim in Year 20.
You'll pay a measly extra $500 out of pocket while having saved thousands over the long haul.
That's a no-brainer!
At KBD, we suggest all home insurance policies have a minimum deductible of $1,000.
Simply put, if you can afford a higher deductible, then do it!
The higher your deductible, the higher your discount.
Avoid making small claims
Claims stay on your file for five years and sit there like little red flags that tell insurance companies that you might be high risk.
Essentially, the more claims they see, the more they'll charge you.
Definitely don't be that guy that says, "Well, it wasn't my fault, so I'm going to claim it!"
It rarely is your fault — that's what insurance is for!
And that's not the point anyways.
Avoid making claims whenever possible and especially the ones you could pay yourself without consequence.
Install a central monitored alarm system
You can get a huge discount by installing a water sensor alarm accompanied by an automatic water shut off system.
Reducing the risk of flood or roof leak can greatly reduce your perceived risk of making a claim.
Same goes for fire and theft, so any measures you can take to lower those risks would be good.
Celebrate being mortgage-free
I am the president of an insurance brokerage.
I'd say I know the industry pretty well.
And normally I can explain why insurance companies do what they do.
In this case, I can't.
Home insurance companies give discounts of roughly 10% to people that have paid off their house's mortgage. I have no idea why!
And you know what?
I don't care!
Let them know when you're mortgage-free and you'll get a nice little gift from your insurance company in the form of a discount.
Just take the win.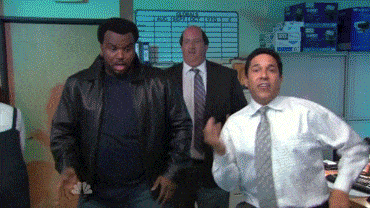 Ask for occupational discounts
People in certain jobs or positions are eligible for price reductions sometimes as much as 5-10%.
The list includes: Government workers, undergraduate students, teachers, retirees, accountants, lawyers, engineers, and more.
Don't confuse market price with reconstruction cost
When you insure your home, it's crucial that you insure it for the cost to build (or to rebuild) — NOT the cost to sell.
In other words, when you're asking for a quote, forget the market value of your home.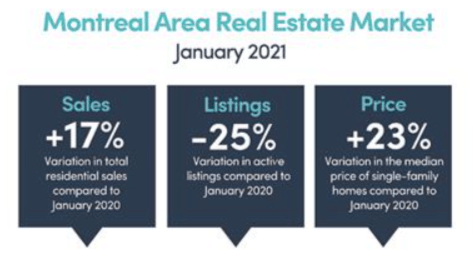 Consider what it would cost to completely rebuild it if it burned to the ground.
Let's take a home on L'Île-Perrot, off the Island of Montreal to the west.
The house cost $400,000 to build, including labour and materials.
In that location, I estimate the home would sell for roughly that same price.
Now, take that same home and put it on Summit Circle in Upper Westmount, one of Canada's most affluent neighbourhoods.
Up there, I'd be willing to bet it could sell for more than $2,000,000.
If you've ever taken a walk or drive around there, you understand why.
In this example, you'd want to insure the building for $400,000 no matter where it was located and how much its real estate value was.
Because regardless of its location and market price, the rebuild cost remains the same!
Knowing that, your next question might be…
How much home insurance do I need?
You now know that your home has to be insured on its reconstruction cost, NOT its market value.
But how the hell are you supposed to know its reconstruction cost?
You didn't build it!
Valid question, but not something to concern yourself over.
The onus is not on you, the client, to come up with a reconstruction cost — that's on the insurance company.
Insurance companies have in-house tools to help them determine these types of numbers.
They'll ask you certain questions, and it's simply up to you to provide accurate data.
The insurance company will need to know:
Square footage (of the home, not the land)
How many bathrooms?
Siding material: Brick, aluminum, wood, or stone.
Etc.
The square footage is by far the most important point.
Be diligent about providing the correct square footage number to your insurance provider.
Double check it. Triple check it.
Whereas a mistake on the number of bathrooms won't make much of a difference, making a mistake on your square footage will affect your price.
You're probably also wondering about how much to insure your contents for.
Don't!
The insurance company will do this for you. They'll estimate the value of your contents by determining a reconstruction cost — and then doubling it.
Why?
That's just the way it is!
This is the system the Quebec insurance regulators have come up with.
Every home insurance policy follows this standard procedure and automatically includes coverage for these four things:
Building – The reconstruction cost of the structure itself.
Additional living expenses – Example: If in the event of a claim you need to stay at a hotel.
Contents – Clothes, TV, furniture, etc.
Detached private structures – Like a shed or garage.
Quebec house insurance coverage is standardized in this way.
From your perspective, the most important thing is to get the square footage right.
How to get cheap home insurance quotes in Quebec
When it comes to getting a cheap quote, often it just comes down to straight up common sense.
Don't overthink it — follow these four steps to get the best possible quote.
Use your real information

Something as stupid as giving the wrong year the house was built could result in an inaccurate quote. Plus, as explained earlier, insure your home on its reconstruction cost rather than its market value.

Pro tip: Older homeowners pay less. So if you own your home with your spouse, use the older person's name.

Say yes to the Credit Question

Ah, the infamous Credit Question. Insurance companies will ask you if they can check your credit. And you'll probably hesitate. But if you have good credit, you have nothing to worry about! This check won't affect your credit score, and you're likely to get a better rate because of it. If you say no, they'll assume you have bad credit no matter what.

Read The Ultimate Guide

There's a lot of crossover between car and home insurance quotes. And since we just released our Ultimate Guide to Car Insurance in Quebec, you should start there!

Shop around

Use an aggregator website like rates.ca, go through a home insurance broker like KBD, or DIY it by getting quotes online and by phone directly from the insurance companies' websites. However you do it, shopping around is one of the best ways to get a good quote.
If you're a first-timer when it come to residential insurance, check out our Simple Guide to Quebec Home Insurance as a First-Time Buyer.
Do homeowners insurance claims affect my premium?
A claim is a claim, so unlike car insurance where responsible claims affect your premium more than non-responsible accidents, each claim will affect your home insurance premium equally.
As you know, a record of frequent claims (especially small ones) make you unattractive to the insurance companies.
But that's especially true when it comes to water-related claims.
Two such claims in a three-year period, for instance, will make it hard for you to find water + flood coverage.
Remember: Home insurance shouldn't be treated like a maintenance package.
It should be a last resort.
It's your responsibility to be proactive in preventing incidents that would result in a claim.
Here are some things you can do to prevent water damage in particular:
Install a sump-pump (with a battery back-up)
Install a backwater valve
Install a French drain
Install a water sensor alarm with an automatic water shut-off valve
The best way to keep insurance costs low is to avoid claims.
And the best way to do that is by getting out ahead of the problems.
Pro tip: if your home or cottage will be empty for more than 30 consecutive days, be sure to advise your broker so they can add on a vacant home insurance endorsement.
How to find the best house insurance in Quebec
That depends how you define 'best'.
Do you only care about price, or are there other important factors for you?
Here are a few options you might consider 'best' depending on which mindset applies to you.
I want to speak with the same person every time I call: Go with a mom and pop shop with a small staff.
They're not as commonplace as they used to be, but they're still out there.
I just want an answer!: Try KBD. We're your dedicated West Island insurance broker in Montreal specializing in home insurance.
I want to do this online: Consider Sonnet. They've been providing insurance 100% online since 2016.
OR: Panda7 is another Montreal-based insurance broker that offers online quotes for home insurance in Quebec.
Also, Univesta Assurances or Industrial Alliance.
Of course, there is consumer feedback that can point us to the companies people are the happiest working with.
Have you heard of The Personal?
They received the highest satisfaction score from the J.D. Power 2018 study.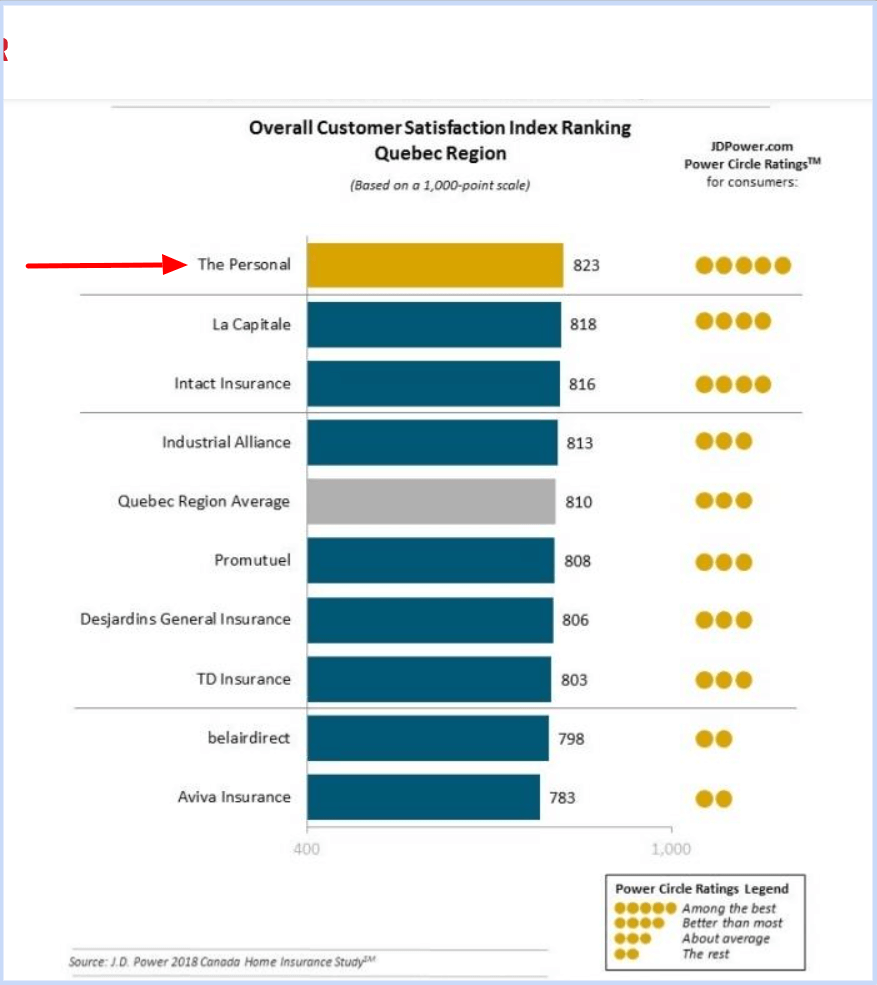 They're also a subsidiary of Desjardins.
To get insurance from them however, you have to be part of a professional order (like an engineer or accountant).
They provide "group insurance."
For instance, everyone that works at Bombardier can purchase insurance through The Personal at discounted rates.
No matter who you go with, make sure you take at least some of our advice to get the best quote you can, lower your insurance costs, and avoid claims.
Oh, and avoid those damn potholes.