Q: Do people actually read the fine print in their home insurance policy?
A: No. No they don't.
Yes, we insurance brokers are aware that nobody reads every word of their contract.
In fact, I'll even make an admission: I've personally never read an entire residential insurance policy start to finish.
Seriously!
Plain and simple, insurance contracts are boring.
And long.
And complicated.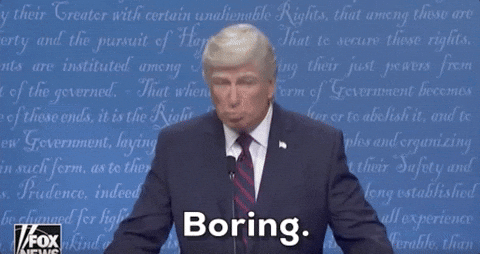 This problem is not lost on home insurance companies.
They're trying to simplify the contracts.
For our part at KBD, our entire mission is built on simplifying the insurance process.
So we take that seriously.
But the fact is these complex, lengthy documents need to exist.
And they need to be thorough.
Insurance contracts are manuals that can help clear up any dispute that may occur between a customer and their insurance company.
The underwriters that craft these policies have seen it all when it comes to insurance claims.
So if you have questions about how to handle an insurance situation, your contract has the answer.
Still, it's unreasonable to expect the average person to not only read their entire contract, but to understand it.
And that's where your home insurance broker comes in.
Because they have those answers too.
To get those answers, you need to ask the right questions.
This blog post has all the questions you'd want to ask a broker regarding your home insurance.
You know, so that you don't actually have to read the contract. (You should at least skim it though.)
Here are 5 questions to ask your Montreal home insurance broker
Throughout this article, we'll be referring to the standard all risk home insurance policy that 95% of our clients have.
That's what your KBD broker will set you up with unless you specify otherwise.
Don't be afraid to ask them questions.
Here are five you can start with.
Q: Does my home insurance cover water damage?
A: Yes, there are basic coverages included. But there are also some key protections NOT included.
Water claims are BY FAR the most common claim we receive from homeowners.
Since all insurance companies offer more or less the same water damage protections, we'll put them in simple terms for you here.
Under the standard all risk policy, you will be covered for these basic water damage protections:
Plumbing system rupture
Escape of water from a public water main, aquarium, or waterbed. (But seriously, do people have waterbeds anymore?!)
Simply put, you're covered by water damage that originates from within your dwelling.
You're not covered for: Groundwater, sewer backup, and overland ("overland" is another word for "flood").
Plus above ground water and water service pipe damage.
While you'll see those first three terms grouped together on your policy as one coverage, they can be broken down separately.
Groundwater: Water that originates from the ground and causes damage to your house.
Ex. There's a crack in your foundation that allows water in and onto your basement hardwood floor.
Be careful when shopping for online home insurance quotes, or for house insurance in Montreal in general, because not every insurance company here offers groundwater coverage.
Chubb and Lloyd's are two examples of providers that don't cover it.
Disclaimer: This coverage extends only to sudden and accidental water damage.
In other words, if a crack in your foundation has allowed continuous water seepage over a period of three months, the insurance company will deny your claim.
Continuous water seepage is always denied by all insurance companies.
Sewer backup: When the sewers clog and sewage enters your home.
Ex. Torrential downpours cause a backup in the municipal sewage system, and the sewage redirects into your pipes and through your drains.
Yeah, it's disgusting, but it happens more often than you think.
You can imagine that the clean-up for this type of incident is heavy.
You can't just attack it with some soap and a roll of paper towel.
It takes a dedicated crew using special chemicals, and that'll run you at least $15,000 — just for the cleaning.
Overland: Put more simply, this is flood insurance.
Ex: Remember the 2017 Quebec floods?
If you had this coverage on your policy and your home was flooded, you'd have been covered.
The downside?
If you reside in a government-appointed flood zone, insurance companies WILL NOT offer this coverage to you.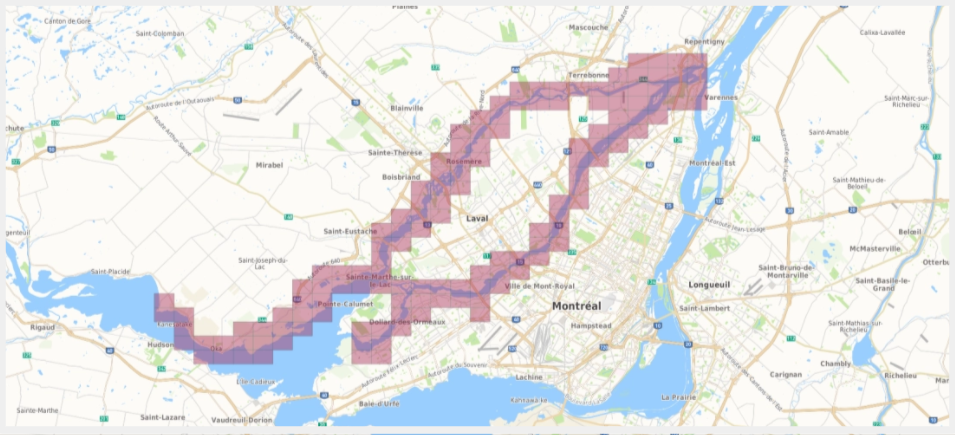 For Montreal home insurance brokers, certain areas on the north shore of Pierrefonds and on Île Bizard are uninsurable because of their high risk of flood.
The moral of the story?
Don't live in a flood zone without knowing and preparing for the risks.
Above ground water: For this one, we'll defer to TD Insurance's explanation.
This protection provides "coverage against sudden and accidental water damage caused by:
Discharge, backup and overflow of water from eaves, downspouts, rainwater gutters or roof drains.
Rain, snow, melting snow that enters through the roofs or walls of the building or from an opening, like a door or window."
Water service pipe endorsement: Clean water enters your home through an underground pipe.
Where this coverage gets expensive is when the location of the pipe is hard to access.
Ex. A pipe cracks and to fix it it needs to be dug up.
But it's situated under the driveway, so it needs to be excavated.
The water service pipe add-on will cover the excavation costs up to $10,000.
Insurance companies generally offer this last coverage only to homes built within the last 40 years.
An exception is if you can prove the pipe was changed within the last 40 years.
If you purchase the add-ons described above, you'll have a complete water insurance protection.
With all this coverage, you're prepared just about anything water-related you could think of, from sump pump malfunction to a French drain break.
As long as the damage that occurs is sudden and accidental, you're covered.
A bonus question for this section: How much protection should you buy?
That depends on where you live — the higher the risk in your region, the less your insurance company is willing to pay you out.
But the limit range, meaning the max an insurance company would pay for repairs, is typically $60-80k.
Pro tip: If your home is valued higher than $1.5 million, KBD can insure you on a specialty policy that has a much higher limit.
We often insure homes in Westmount & Outremont, for instance, through Intact Prestige.
These clients pay more, but can get up to $1,000,000 in water coverage.
Q: Am I covered for earthquake home insurance?
A: Generally, no.
Earthquake insurance is not a popular coverage for Montreal homeowners — but we think it should be.
The city is located on a fault line, where earthquakes tend to take place.
The Canadian province that purchases this protection more than any other is British Columbia, and its coast is the most at-risk region in Canada.
You can purchase earthquake insurance through your provider.
Deductibles come in two options:
4% of the value of your home
10% the value of your home
So with 10%, on a home worth $500,000 you'd pay the first $50,000 before the insurance kicks in.
Q: Are my valuables covered on my house insurance policy?
A: Yes. And no.
So many people think their valuables are insured under their home insurance policy when they're not.
The truth is, when it comes to your valuables, it depends on the situation.
If a fire ravages your home and destroys some expensive artwork and technology, then you'd be covered.
But when it comes to theft, there are limitations.
Under the standard all risk home insurance policy that 95% of our clients have, the coverage only goes up to $5,000 on theft and mysterious disappearance of items like jewelry.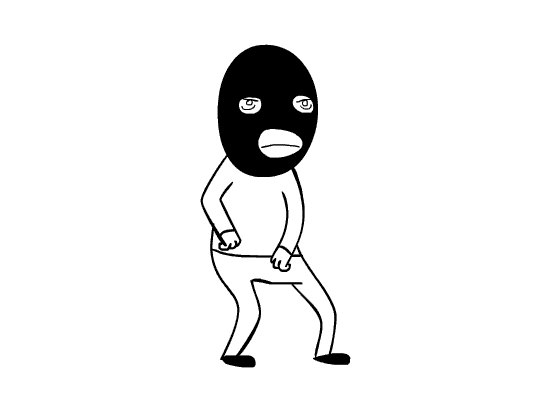 An expensive wedding ring, for instance, is not covered.
But you can buy insurance for that separately.
Call your broker to see how this coverage applies to you.
Q: Home insurance deductibles: How much should I take?
A: At least $1,000!
Making frequent small claims is a bad strategy because the more claims you make, the higher your premiums will soar over time.
They say to save homeowners insurance claims for a rainy day — and when it comes to flooding, it rings painfully and ironically true.
Only claim the big ones.
And if you're not going to claim small, then raise your deductible to $5,000 or even $10,000.
Wrap-up
These 5 questions should equip you to have a meaningful conversation with your house insurance broker.
Here they are again:
Does my home insurance cover water damage?
Am I covered for earthquake home insurance?
Are my valuables covered on my house insurance policy?
Home insurance deductibles: How much should I take?
How much home insurance do I need?
Given all the information we've shared with you, there should be no surprises in the answers they give you.