Technically, standard home insurance does not cover roof leaks — but it essentially does.
When you go to McDonald's, do you get fries?
Of course you do.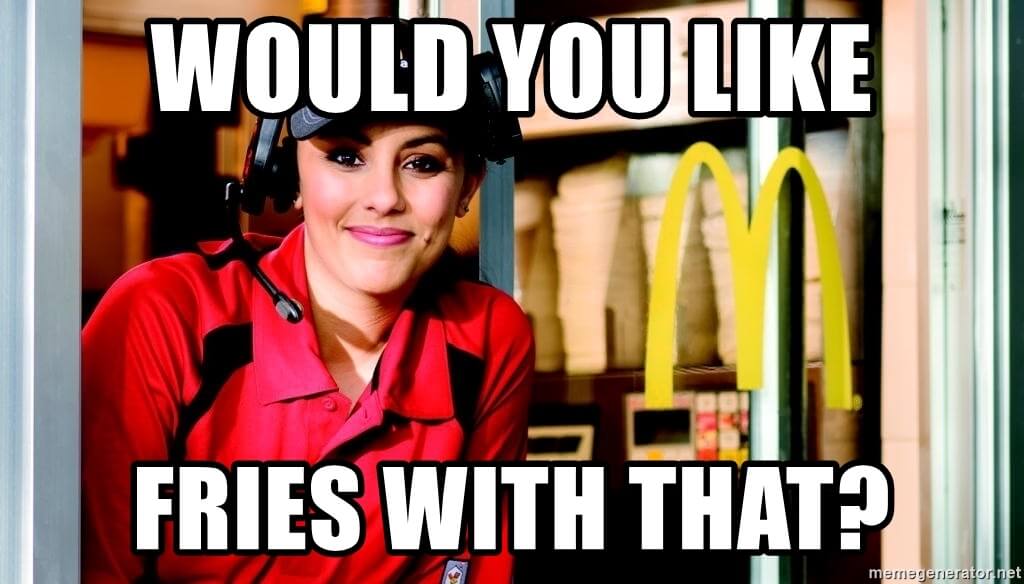 That's what above ground coverage is like for a home insurance policy.
If you're wondering whether this protection is included on your policy, you would see the following highlighted endorsement present in the screenshot below.

Above ground coverage is the add-on that insures you for roof leaks, and while it's not automatically included with your Quebec home insurance policy, we offer it 100% of the time to new and existing clients.
It's basically a rhetorical question.
Here are some questions that are not so rhetorical, but that we'll answer in today's blog.
But first, how about a milkshake?
For real, there's more you should know about roof replacement insurance before we move on to the questions.
First of all, this coverage only kicks in if the leak is SUDDEN and ACCIDENTAL.
And the screenshot below shows exactly what's covered:

Slow and steady pipe drips, unfortunately, are not covered by your insurance.
And if you flood your roof on purpose, well, we don't know what to tell you.
Wear and tear is also not covered by your insurance because it's natural and expected.
As in, if your roof is old AF and you have a leak, there's a good chance the claims adjuster will reject your claim.
As a rule of thumb, homeowners should replace their roofs once every 20 years.
Here's a hot tip: If your shingles are starting to curl (like curly fries 🤤) you best be replacing that roof!
Intact Insurance uses a sneaky little trick to protect themselves against clients that don't upkeep their roofs.
When they issue your above ground water coverage, they'll give you a $5,000 deductible.
We'll tell you this for free: If you have a leak in the roof, it's not going to cost you $5,000.
Basically, you'll never make a claim on your roof.
So by making the deductible higher than the roof replacement cost, Intact essentially deletes your coverage without actually doing so.
Okay, now that you're that much wiser, let's move onto the questions.
What kind of roof damage is covered by home insurance?
Your roof is an extension of your house — both literally and figuratively.
So anything that is covered by your home insurance policy also applies to your roof.
Here are the most common perils:
Water (as long as the endorsement is added)
Fire, smoke, or explosion
Lightning
Hail or wind
That last one is probably the one peril that only applies to your roof and not the inside of your home.
The most common hail or wind claim is shingles being blown off or hail putting holes in it.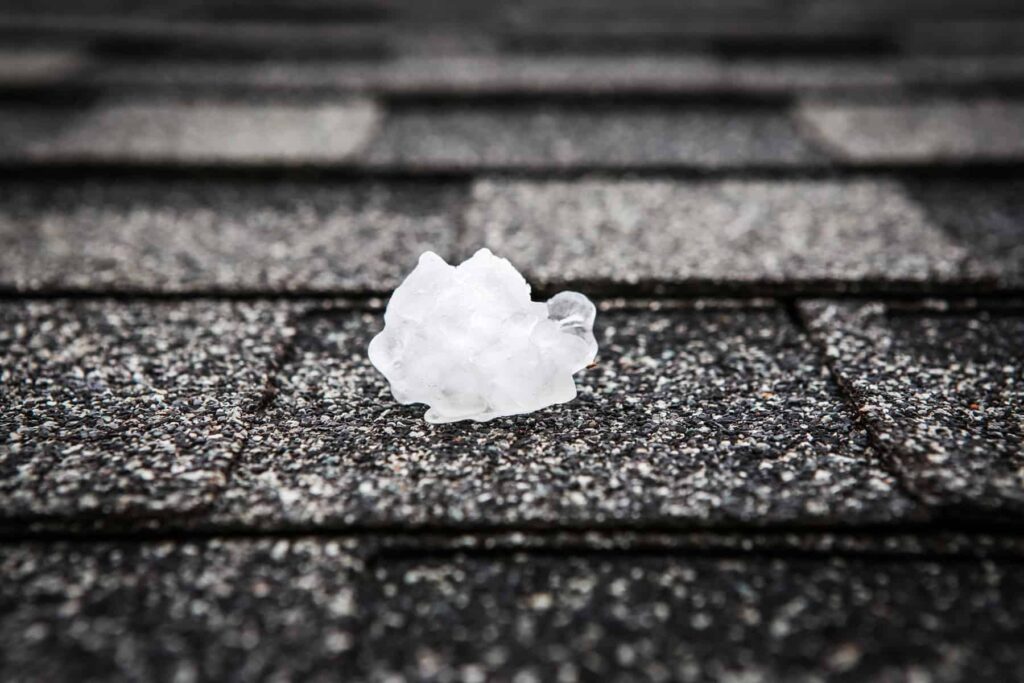 This coverage also extends to detached private structures, meaning your backyard shed or separate garage.
As a rule, if you're covered for something IN the house, you can assume the roof is covered too.
How long do homeowners insurance claims stay on your record?
We generally say as a rule that claims stay on your file for five years.
In some rare cases though, it can be 10.
But if you know what you're doing, there are ways around this.
There's somewhat of a loophole in home insurance in the sense that in Quebec, there's no no fichier centrale, or database.
In car insurance, all insurance companies have access to your records via your driver's license number.
Your claims follow you around regardless of who you insure with.
Not so with home insurance.
They rely, believe it or not, on word of mouth.
This opens the door for people to lie.
We strongly suggest you do not lie.
But it happens more often than you think.
And here's what could happen.
Let's say you put in a roof leak claim, and then at the end of your policy decide to go to a different insurance company.
You don't tell them about the claim in order to get a cheaper rate.
It works.
Then you have another big, juicy claim — let's say your house burns down.
With big claims like this, insurance companies are going to investigate the situation carefully.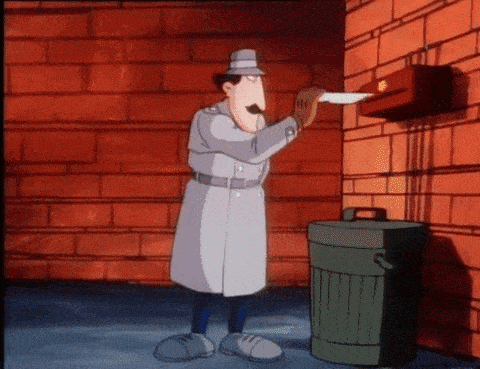 They want to know if there was any foul play involved.
As part of their search, they'll call your previous insurance company.
They want to confirm that you've had no recent claims, just like you told them.
Uh-oh.
When they find out you lied, they'll probably still handle your claim.
But they'll pay out waaaay less than they would have.
Moral of the story?
You can probably get away with lying.
But you might just shoot yourself in the foot.
Our advice: Tell the truth.
Should I file an insurance claim for my roof?
If you can afford to pay the claim out of pocket, don't claim it.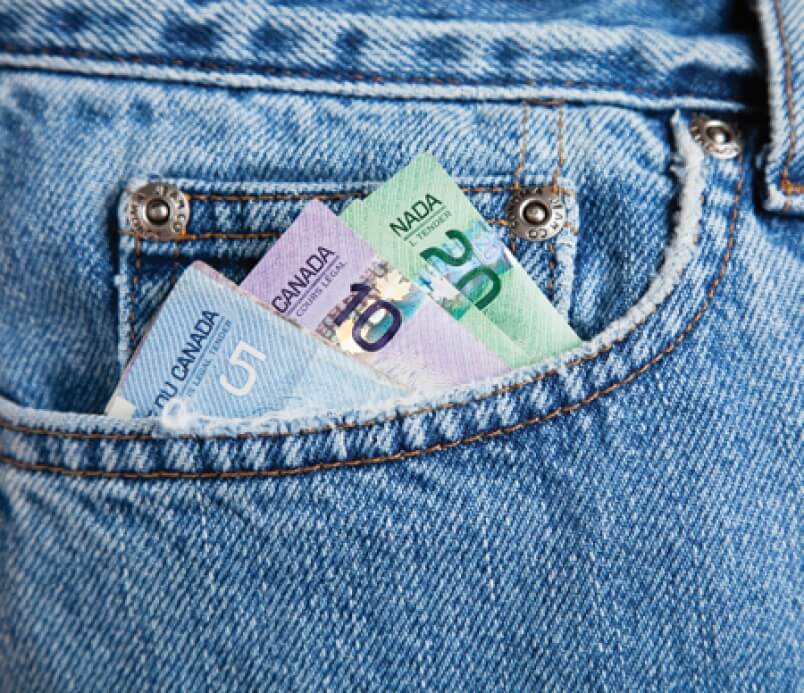 Claims stay on your record for five (or in some cases 10) years.
And they'll increase your premiums come renewal.
Plus, you have to pay your deductible before the insurance money kicks in.
So it had better be worth it.
Home insurance isn't a maintenance package.
Make claims sparingly and selectively.
How much does insurance go up if you make a claim?
There's no definitive answer, but the rule of thumb is an increase between 20-50%.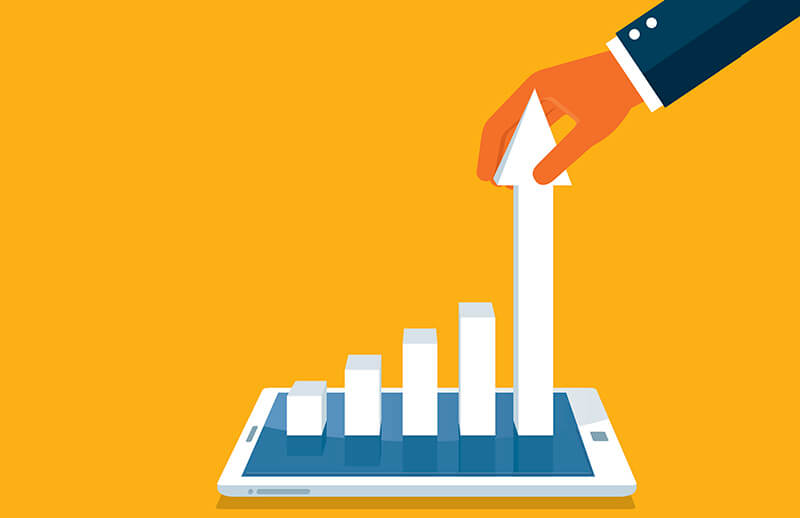 It depends where insurance companies are at in their market cycle.
Did they have a good year financially the previous year or did they get crushed?
How big was your claim?
Where was your claim?
And there are many other factors.
So we repeat: Make claims only when necessary.
Wrap-up
Just like a McDonald's trio, above ground coverage for water damage is not a given on your Quebec home insurance policy — but it might as well be.
Remember that roof damage must be sudden and accidental, not due to wear and tear.
Change your roof every couple of decades to avoid the latter.
If you have any questions contact your broker (or KBD) !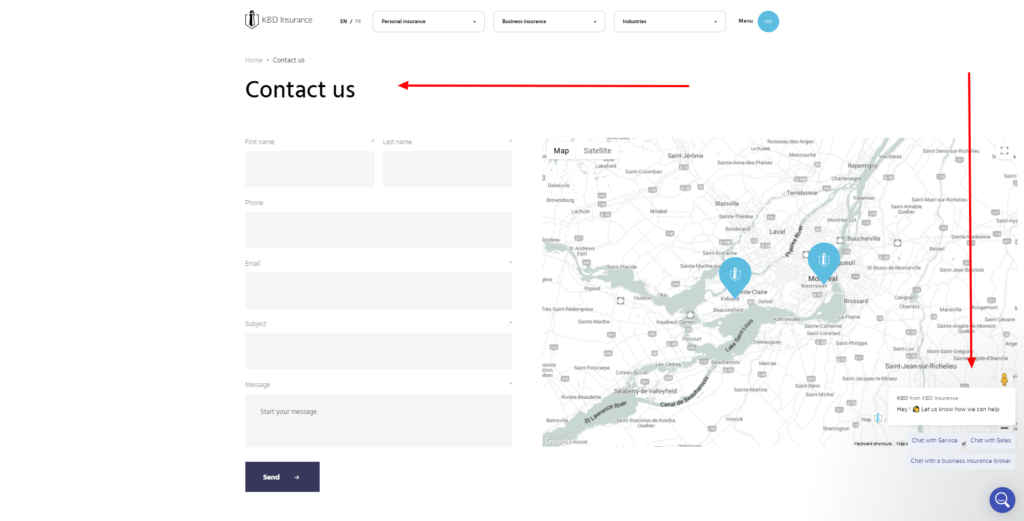 Submit roof replacement insurance claims only when absolutely necessary.
And above all, always get fries with that.