In your line of work, you know how important it is for your customers to furnish their office space with stylish and practical pieces.
Think about how empty the space looks when you arrive, and what happens when the workplace starts to take shape.
The same way your clients' offices would be incomplete without the furniture you provide them, your company needs business insurance to function at full capacity.
Doing business without insurance is too risky.
Picture this: you receive an order, and during the team's installation at your customer's office, your employee's ladder accidentally hits the ceiling and activates their emergency sprinkler system, soaking and destroying all your client's computers.
The responsibility is on you, and by having liability insurance, you can salvage this sticky situation.
If your contractor is without insurance and makes a mistake that winds up causing damage to a client's office, the claim will fall onto your lap.
Office Furniture Distribution Rates
Let's start with some good news: if you work with office equipment rather than typical furniture for the home, you can expect to pay less for your business insurance policy.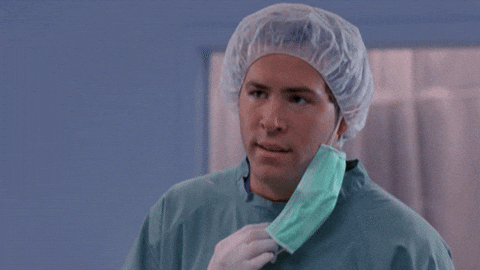 Who cares why — cheaper is better!
But seriously, it has to do with the different levels of risk involved — or at least the perceived risk — with homes and offices.
In short, insurance providers view office spaces as lower risk environments.
We had a business partner that once found themselves in a precarious situation that helps explain this.
This business partner provided insurance for a furniture distributor, whose products included chairs like the ones you might find in a family kitchen.
One day, a parent that had one of these chairs in their home accidentally knocked it over, causing the chair to land on their baby and cause a bad head injury.
The parents brought the distributor and everyone else involved in the manufacturing and selling of the chair to court on the grounds that they should have built a safer chair with preventative features.
Though it's a disturbing scene, this accident could happen to anyone, right?
While it would be easy to place blame on the parent in this scenario for knocking over the chair, it's even easier to sympathize with a family whose baby has been badly hurt, rather than faceless corporations.
And that's what the judge did.
Situations like this are far less likely to occur in an office full of adults.
When kids are around, there's always more risk of something going wrong.
In general, a freak accident is just harder for insurance providers to imagine in a professional, more predictable environment like a workplace.
And that's why office furniture distributors pay lower premiums on their business insurance.
So how much can you expect to pay?
For liability insurance, figure about $1,000 in insurance for every $1,000,000 in revenue your company earns.
For property insurance, plan for roughly $100-$200 per $100k in equipment and stock you have stored in your warehouse.
Office Furniture Business Insurance Coverage
It's great that as an office furniture distributor, we get to pay less for our insurance coverage.
But once we hang up with the insurance company, what exactly are we getting?
Commercial general liability insurance
Your CGL policy kicks in when your business is responsible for causing injury to another person or damage to their stuff.
In the case of an office furniture distributor, this could refer to an instance where a chair or desk you sold figures into an accident that causes injury, as is the case with the baby in the last paragraph.
Property insurance
Commercial property insurance covers your warehouse and everything in it in the event of a fire or other disaster, or if something is stolen.
What's covered:
Building
Contents
Equipment
Stock
Tools
Perils insured:
Fire
Theft
Water
Vandalism
Earthquakes
The most oft-overlooked type of insurance for distribution companies and related businesses is cyber insurance.
Many in this line of work struggle to understand why they'd need this type of coverage.
'I don't sell online or operate a web-based business, so why do I need that coverage?' you might ask.
We'd ask you this: do you use an internal CRM?
For many companies, their web-based management tool is a crucial component of their operations.
Cyber insurance covers you if you lose your company data and need to re-create it, if you lose customer data, or if your network is hacked.
Put simply, if you rely on a specific software to manage your company, then you need cyber.
How to Find Affordable Rates
These are five things you should be doing to make sure you're paying the lowest rates for your insurance policy.
In general, the more experience your company has, the better rates you can get.
As the old saying goes, insurance providers don't want you learning to shave on their face!
Keep your claims down

An insurance rule of thumb: The longer you can go without submitting a claim, the lower your premiums will cost. When you claim often, insurance companies start to see you as a money pit.

Shop around

When it's time to renew your insurance, always check if you can find a better price elsewhere. If you work with an insurance broker (instead of a direct provider) they'll do that for you, scanning the market for better premiums and protections than you already have.

Increase your deductible

The more you're willing to pay up front on any claim before the insurance company covers the rest, the more favorable you'll be in the eyes of your provider.

Don't make small claims

As mentioned, the more claims you make, the more you cost your insurance company and the less willing they'll be to cover you. Don't bother with the little claims you could pay for yourself; save it for the big ones. 

Pay on time

A missed insurance payment can affect your next rate for several years. As with credit, rent, your phone bill and many other areas of life, paying late is never a good thing.
Call Us Today for Your Free Quote
Follow those five rules to keep your rates as low as possible.
If you use contractors for installation, always confirm they have the right insurance before starting a job.
To get a quote:
📲 Call KBD directly: (514) 636-0002
We provide free specialized insurance quotes for office furniture distribution companies.
All you have to do is answer a few easy questions and you'll receive your price and activate your policy all within 24 hours.