When disaster strikes your business, it's important to stay cool.
But if you work in food distribution, you need to stay cool so disaster doesn't strike.
Or at least your food needs to stay cool.
Enough with the bad jokes — for now!
Let's say you distribute ribs and your buyers include restaurants and grocery stores.
Your food will be handled by a lot of different people from your handoff to the time it reaches a customer's plate.
Ribs need to be kept at a specific temperature, otherwise they'll spoil.
They also need to be kept free of contamination at all levels of the supply chain to avoid causing food poisoning.
Any of those incidents could have damaging effects on your business, hurting your relationships with clients and costing you money in potential lawsuits.
The right type of insurance can minimize your financial loss.
In this blog, we'll explain the type of wholesale insurance coverage you need, discuss how to keep your costs down, and tell you the benefits of purchasing the right commercial insurance.
Because without the right insurance policy, it can be a cold world out there for food distributors.
Okay, we're done.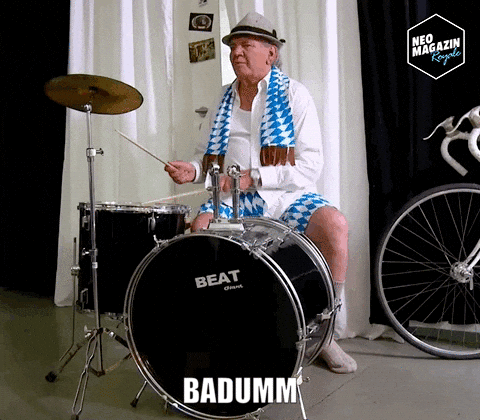 What should business owners consider when choosing food and beverage insurance protection?
Here are the coverages you'll need as part of your insurance policy.
Commercial general liability
CGL insurance protects you in the event your company is found responsible for causing harm or damage to a third party.
For a food distributor that could be someone consuming your product and getting sick, or maybe even ingesting glass that found its way into your packaging by mistake.
A common liability claim you might encounter is violent illness like E coli or salmonella.
Commercial Property Insurance
Commercial property insurance covers your warehouse or work facilities in the event that disaster strikes and parts of your building are destroyed.
Just like your home insurance coverage, you're reimbursed for what was lost or damaged.
Common perils insured include theft, fire, water & earthquake.
Stock & Equipment
Think about all the expensive goods and machinery you have in your warehouse or commercial kitchen.
What if there was a break-in and these were stolen or damaged?
The right food distributor insurance policy will cover exactly what the title suggests: your on-site stock and equipment.
Equipment breakdown Insurance
This is a big one for a food business or wholesale grocer.
Food spoilage can have disastrous effects on your operations.
If your commercial refrigeration or freezer system fails on you and causes a large volume of food to go bad, you're in trouble.
Not only does it put a wrench in your sales, it's sure to upset the client that was awaiting their shipment, lessening your reputation.
Equipment breakdown insurance covers losses that occur ON premises, meaning a mechanical breakdown occurred at your warehouse or factory — not on the road.
So what if food spoilage happens during delivery as a result of an equipment fail inside the transport vehicle?
Ocean cargo insurance typically covers goods in transit, and despite its name, it applies before and after the goods arrive at the port and head toward their destination on the ground.
Food distributor Insurance Cost
As with all commercial insurance policies, the cost of your food distributor insurance coverage depends on a few factors, including your annual revenue, your alarm system, and your claims history.
Annual revenue: The more business you do, the higher chance something can go wrong.
So if you're shipping $10 million of frozen food each year, business insurance companies will expect more claims from you than someone with $10 thousand in annual revenue.
And so you'll pay more.
Alarm system: The better prepared you are for an incident, the more favourable you'll look in the eyes of the insurance companies.
In food distribution, fridge or freezer alarms act just like theft alarms, notifying you if the compressor breaks so you can act and repair quickly.
To keep your insurance costs down, make sure you have a solid alarm system in place.
If you're a bigger company and you store large amounts of food, you should consider enlisting a 24/7 "freezer and fridge" security team that can respond to these alerts.
Claims history: Insurance companies won't be too quick to provide coverage if your past indicates you'll be making several claims a year.
At KBD, we've had to have "The Talk" with clients, warning them that if they didn't turn things around, their coverage would be in jeopardy.
What can you do to look more attractive in the eyes of a commercial insurance provider?
Install the proper food alarm systems to decrease the chance of having a spoilage claim
Choose wisely which logistics and shipping companies you partner with to keep claims to a minimum.
The more big claims you submit, the higher your insurance rates will go, and the more difficult it'll be moving forward to find affordable coverage.
Consider it a preventative measure to pay for quality now so you can avoid paying later for claims from food spoilage or something else.
Food Distributor Insurance Policy
Getting food distributor insurance coverage is just like getting any other type of wholesale insurance.
It's important to find the right policy for your business, and that means working with an insurance broker that understands your line of work.
While the basics are the same across the industry, there are specific risk factors when it comes to food — refrigeration, spoilage, sun exposure — that your insurer needs to know how to provide.
The best insurance brokers don't just provide insurance coverage — they provide business assistance.
Since KBD brokers have industry-specific expertise, their counsel can go beyond your policy.
With the right broker, you can put in measures that decrease your chances of suffering a claim which helps to keep business costs down over time.
Not only do these measures contribute to your insurance costs.
They can make you a more reliable distributor.
The fewer incidents you are responsible for, the happier your buyers will be, making you a better piece of the supply chain.
Wrap-up
Now that you know what you need in a policy and how to be proactive about keeping those insurance costs down, you're all set.
Pay for quality now to avoid financial and business disaster later.
Enlist good partners with the right expertise and make sure you're prepared for equipment breakdown claims before they happen.
Then, like your food goods, you can just chill.