Hands up if you want to sell products on Amazon, learned you need distributor insurance, did a quick Google search, and wound up here.
Yeah, we have experience with cases like yours.
Big online retailers like Amazon require their sellers to carry commercial general liability insurance.
Most of the customers that call us simply want to distribute their products and need to know the specific insurance requirements of their online retailer.
Others carry physical goods to distribute to retailers and need coverage for business interruption, liability, and more.
Whether you're here for Amazon seller insurance in Canada, Shopify retailer insurance, commercial property insurance for your warehouse, or something else related to your wholesale business, read this post to educate yourself about the coverage, why you need it, and what it can do for you.
At the end, we'll explain how to get it and why KBD can get you the best possible wholesale distribution insurance.
What is Wholesale Distribution Insurance?
As a wholesale business or distribution company, your insurance policy is your safety net to catch you when things go off the rails.
Your insurance coverage ensures that if a product you're involved with results in an insurance claim, or if disaster strikes your workplace, it doesn't put your operations in financial danger.
Wholesalers insurance can cover your brick and mortar warehouse just as it can protect your online store.
And if you're here because you want to sell on a third party online platform that requires you to have insurance, we'll explain what you need.
As with any business insurance, wholesalers insurance can protect your assets in the event of a fire, help you escape astronomical legal fees, and get you out of a jam if someone else is injured as a result of the goods you sell.
In the next section, we'll explain exactly how each type of coverage relates to each incident you might encounter.
What's in a Wholesaler and Distributors Insurance Policy?
A customized wholesale distributors insurance policy can save your bacon in several different ways.
Here are the different types of coverage and what they can do for you.
Commercial property insurance
A fire sets ablaze in your warehouse, destroying everything you have in stock at the time.
Just like home insurance, this coverage pays you back for what was lost or damaged.
The same principle applies to theft, vandalism, floods, earthquakes and more.
Business interruption insurance
After the fire destroys all your stock, you start to put the pieces back together thanks to a payout from your insurance company.
But it'll take time and effort before you can get back to operating the way you were before, meaning you'll be missing out on the revenue you would have earned if not for the fire.
Business interruption insurance replaces that lost profit.
Note: Business interruption and commercial property insurance policies pertain specifically to businesses that have a warehouse full of products.
If you're a distributor that brokers deals on behalf of manufacturers and retailers but never actually puts your hands on the goods, then you don't need this.
But you will need…
Commercial general liability insurance
CGL, a must-have for any business, is a policy that covers the costs when your wholesale business is responsible for tangible damage to another person or object.
This includes unintentional and indirect damage, and kicks in in a lot of cases where you wouldn't think you'd need it — but more on that later.
Cyber insurance
If you have an e-commerce website, you absolutely need cyber insurance.
What if your site goes down for a week or more?
What if your site gets hacked?
These are the fires and vandalisms of the online world, and the repercussions are just as scary.
Commercial insurance for e-commerce can replace lost revenue resulting from a digital scare.
Retailers that don't sell online can consider cyber an optional wholesale insurance coverage.
Why You Need Customized Wholesale Distributors Insurance
Here are two chief reasons you need customized wholesale distributors insurance:
Major online retailers say so
Lawsuits suck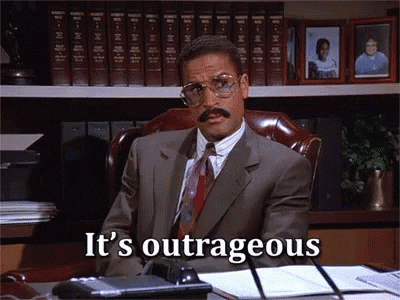 The Big Boys
If you want to distribute products online — whether that's on a third party site like Amazon or with your own online store powered by someone like Shopify — you'll need wholesale distribution insurance.
The big players all require at least $2 million in commercial general liability insurance, and in some cases more (Costco requires its online retailers to have $5 million).
Why? So they can drag you down with them!
We're only half kidding.
Distributors are often baffled as to why they're involved in a claim where they never touched the product and simply brokered a deal to get the goods online.
Spoiler alert: it doesn't matter.
It's easy to get pulled into a claim and once you do you need a lawyer which costs money…unless you have a policy.
That's why you need liability insurance.
Lawsuits
Let's say a consumer buys an electric saw on Amazon that you distributed to the online retailer.
The saw malfunctions and the user slices a finger.
Now they're ready to sue and so they point the finger — sorry, couldn't resist!
Chances are anyone involved in the supply chain, including Amazon as the retailer, you as the wholesaler or distributor, and the manufacturer, will all be pulled into a potential lawsuit.
With a lawsuit, the more parties you name, the likelier the case is to be settled out of court.
And a settlement is always beneficial because it avoids a long, ugly court battle.
Knowing this, Amazon requires its wholesalers and distributors to carry wholesale distribution insurance so that it can share the liability risk with you.
Lucky you!
Get a Wholesale Distributor Insurance Quote
As a wholesale insurance broker, protecting your business is our business.
To get a quote:
📲 Call KBD directly: 1 (514) 636-0002
We provide customized wholesale distributors insurance and can receive your quote and activate your policy all within 24 hours.
Premiums generally range from $1,000 – $5,000 per year, depending on your annual revenue.
As a rule of thumb, higher revenue = a higher premium.
The more product you have in circulation, the more likely an incident is.
Also know that higher risk products (and higher risk demographics, like infants) are more expensive to insure.
Wrap-up
A tip for those just starting out: we don't recommend starting off your distribution business working with baby pacifiers and power tools!
Lower risk goods will net you a more affordable insurance policy.
Whether you're just starting out or you're simply moving to a new online platform, make sure you have the best possible wholesale distribution insurance in your back pocket.
You'll thank us later.
Contact us today.