Feel like a total beginner when it comes to commercial vehicle insurance?
We get where you're coming from.
It's an exciting time for your business: maybe your family-run bakery finally decided to try its hand at delivery.
Perhaps you just hired a team of salespeople to move products and they need to make client visits outside the city.
Providing company cars is a big step.
But there's a little stress ball gnawing away at your excitement.
Before you can put those cars on the road, you have to deal with The I Word: insurance.
And that's messing you up.
When it comes to The I Word, most people know they need it, they're just not clear on what kind, how much, or where to get it.
Our job is to answer all those questions for you. And to get you from beginner to expert level — and fast.
When Do I Need Commercial Auto Insurance?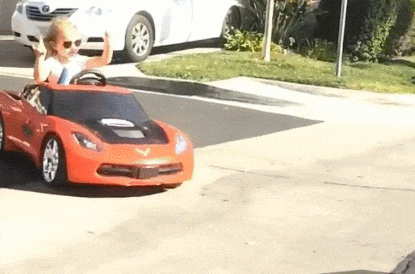 Let's start here:
"How do I know whether I need a commercial auto insurance policy?"
If the vehicles you own or lease serve a commercial purpose, you need commercial insurance.
Simple enough.
But what do we mean exactly?
If a vehicle helps an employee perform tasks related to their job, then it's a commercial vehicle and should be insured accordingly.
To simplify, you need a commercial truck insurance policy if your employees conduct:
Daily trips to visit clients
Transport merchandise or materials
Make deliveries
The commercial auto policy should be registered to the name of your business and needs to carry a commercial license plate.
When Don't I Need Commercial Auto Insurance?
Say you've just promoted your top three managers to the executive ranks, and as a perk you've decided to provide them each with a car.
They won't be using that company car for anything business related other than commuting to the office and back.
This situation would not require a commercial auto insurance policy.
Or, maybe you operate a transport company with a large fleet of trucks that carry valuable materials across the country.
A commercial vehicle insurance won't cut it — you'll need a transport insurance policy, which also covers the products being shipped.
If your situation sounds more like one of these last two examples, you don't need commercial auto insurance, and you're free to go!
If your business does not resemble the above examples, continue reading.
How Does Commercial Auto Insurance Work?
Okay, now we know that based on your business and operations, you need commercial auto coverage.
So what will your new policy do once you have it?
If your driver hits anything other than another vehicle, your commercial vehicle insurance policy covers the third party damage.
You may be asking: doesn't liability cover third party damage when you have an accident with another car?
No!
And here's why.
In Quebec, we operate under a no-fault insurance system.
Due to the Direct Compensation Agreement, Quebec drivers involved in an accident each file a claim under their own insurance company regardless of who was at fault.
That means you can't take legal action against someone whose poor driving caused an accident with you — and vice versa.
If you're familiar with personal auto insurance policies, then this won't be all that different.
With the right commercial auto insurance policy, you'll have access to three types of coverage:
Liability coverage: For accidents where your driver is not responsible
Collision coverage: For accidents where your driver is responsible
Comprehensive coverage: For fire/theft/vandalism/glass breakage/falling objects
Note: It's important to understand, especially when it comes to delivery businesses and the like, that a commercial auto insurance policy provides coverage for the car only, and not what's inside it.
So those sales materials or deliverable items in the trunk or back seat aren't covered under this type of policy.
To cover those contents, you need to purchase an additional property and liability policy.
How Much Does Commercial Truck Insurance Cost?
Short answer: it depends.
While there's no fixed cost attached to commercial auto coverage, here are three factors that'll determine your auto insurance premiums.
Driving distance
How big is your commercial vehicle's travel radius?
The further your delivery or salesperson drives, the more you'll pay.
Put simply, the greater the distance they cover and the more time they spend on the road, the higher the likelihood of an accident.
Crossing borders adds another layer: whereas you can't be sued for causing bodily injury in Quebec, you can be if the accident takes place in Ontario or the United States.
The risk
This depends primarily on your line of work.
The higher risk of accident your daily operations pose, the less excited your insurance broker will be to take on your file.
If you make frequent deliveries consisting of wood, matches, and gasoline, a broker won't want to touch you.
Stupid example, but you get the idea!
On the other hand, a salesperson carrying prototypes or presentation materials is considered low risk.
Your credit
It's true: the better your credit, the more affordable your commercial coverage.
That goes for all insurance policies, really.
And it's based on simple data that suggests people with good credit make fewer claims — so insurance brokers can get them a lower cost.
So, Do I Need Commercial Automobile Insurance?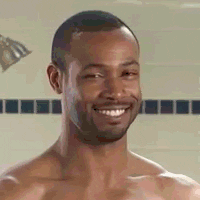 Yes!
If you've read this far, we'll assume you own, finance or lease a vehicle that, by definition, serves a commercial purpose.
You have salespeople making client visits or employees that make regular deliveries.
By law, you're required to carry a minimum of $50,000 in liability coverage to operate a commercial vehicle in Quebec.
And an insurance broker like KBD would require you to pair your commercial auto insurance policy with a commercial general liability (CGL) policy that covers your business operations
Wrap-up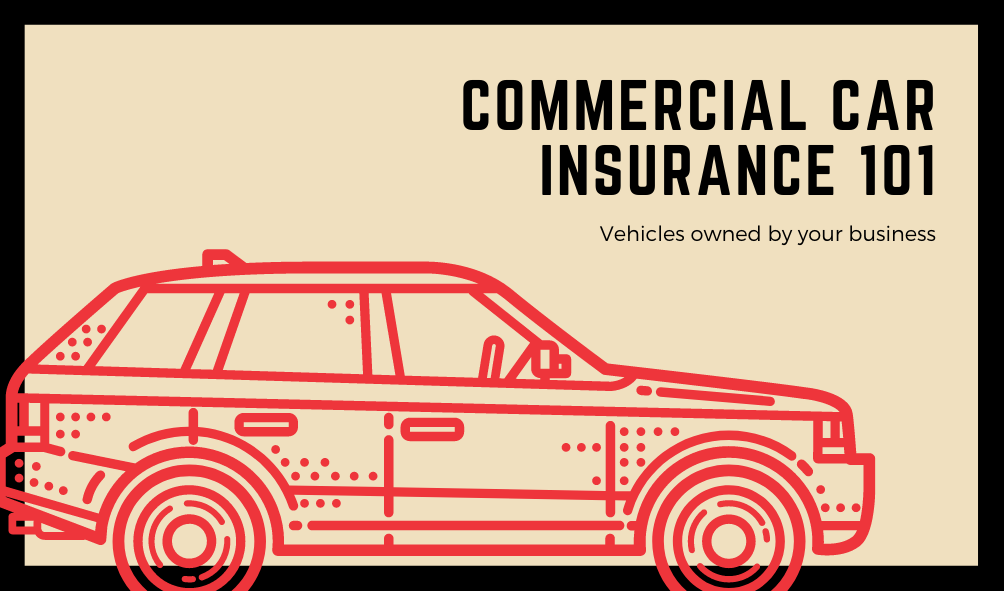 Commercial insurance doesn't need to be scary!
If you've already made it to the point of reading up on the auto insurance your business needs, you're in pretty good shape.
Having completed our Commercial Vehicle Insurance 101 guide, you've officially graduated past beginner status.
You're ready to go online to get a quote or pick up the phone and call one of our insurance brokers.
When they ask you what type of insurance you need, the stress will melt away when you can answer like an expert instead of a beginner.