When you work with people's homes, mistakes can be costly.
As a general contractor in Quebec, you need business insurance to make sure those expensive mistakes don't cost you your company.
If you're established in the field — or if you've read any of our blog posts — you know that already.
But do you know which other coverages you can benefit from as a contractor?
That's what we'll tell you in the following paragraphs.
We'll be covering:
Small contractors insurance – what insurance coverage do I need?
Commercial insurance coverage is multi-faceted.
Depending on the type of work you do, these are the main products your contractors insurance policy might need to include:
CGL
Protects your business against property damage or bodily injury to a third-party.
RBQ Bond
Construction bonds are mandatory in Quebec, but this product protects your client in the event you (the GC) default on your contract.
For example, if you're hired to pour a concrete floor in the client's basement. The client inspects the floor and notices that it's not level.
Because you did not perform the job correctly, you're considered to be in "default."
The bond covers the cost the consumer would incur to have another GC redo the job if they are unable to recover the amount from you.
These construction bonds come with limits of $20,000 and $40,000 depending on whether you're a general or specialized contractor.
Installation Floater
This insurance is designed for projects that take longer than 1 day to complete.
Let's say you're building a wood deck for someone's home and you purchase all the lumber in one shot.
The raw material (lumber) isn't part of the deck (yet) and isn't covered by your client's home insurance policy, either.
If these materials were to be damaged or stolen, it would be up to you (the GC) to replace them.
But, with an installation floater, all the materials will be covered as long as they aren't yet installed.
It's basically the equivalent of commercial property insurance while stuff is being built.
Builder's Risk
This insurance protection is essentially an installation floater, but for larger projects.
It covers the GC project from the beginning until completion.
Here's how it works:
If you're building a new home from scratch, the client (the buyer) will own the house only upon completion.
So, who owns the home during the course of construction?
The general contractor.
A builder's risk will cover your project if you suffer a claim, like a fire, during the course of construction.
It covers the raw materials, labor costs, and more.
Tool floater: Reimburses you for stolen tools, regardless of location.
Whereas contents insurance covers your stuff at one specific location, a tool floater includes the job site, your office, your home, or anywhere else.
Errors & Omissions: Covers service-level mistakes.
E&O works for businesses that provide intangible value, where a mistake could cause financial harm.
For example, you employ engineers that create designs for clients.
Bid Bond
Bid bonds are generally used by general contractor companies that have the expertise to build large scale projects, and it's very common for the client to require a bid bond along with a GC proposal.
Similar to the RBQ bond, this does not protect you, but your customer.
It guarantees that the buyer will get their project at the agreed-upon price.
For example, if the client wants to build a school. He goes to market, where 8 GC's bid on the school construction project.
Your GC company comes in at the lowest price, $3,000,000; the client chooses your business to build the school.
1 month later, you realize there's a mistake; you can't build the project at that price because you'll lose money.
The project needs to be $3,500,000 in order to make a profit; an extra 500k.
Because of this, you drop out of the project.
Now, the client is in a sticky situation where they need to go back to market, get new bids; they need to do the entire process over again.
So, after all this mess, what if the new lowest bid for the client is $4,000,000?
That $1,000,000 gap would be covered by the bid bond; it pays the difference to the client.
This is a tricky product to understand, so we suggest calling one of our business insurance brokers directly to get more information.
For those of you are general contractors working out of the USA, we suggest you check out the company Handle and their blog about constructions bonds.
Handle does a great job explaining how bonds work in the USA and which bond products may be best for you.
Performance Bond
We just touched on how a bid bond "honors" the agreed-upon price for the client.
We also discussed that bonds are products built to protect the consumer, not the insured.
A performance bond ensures that once the project starts, it's completed!
Now, why wouldn't a GC complete a project to its entirety?
The most common reason is due to bankruptcy.
General contractors or the sub-trades can go bankrupt in the middle of large projects, which isn't good for anybody.
Finding a new general contractor to complete a half-finished project is extremely difficult logistically, and it's expensive.
Performance bonds are also complicated to understand, but in short it protects the customer (the entity paying for the structure to be built) financially.
Let's look at a bankruptcy example:
If you're the buyer, and your project stops halfway because your GC went bankrupt, you are going to incur additional costs in order to complete the project.
A performance bond would pay for those additional costs.
Any type of bond is a product designed to protect the consumer, but that is paid for by the general contractor.
Getting a bid &/or performance bond is quite easy, as long as your business has a good financial standing.
What does general liability business insurance cover?
A commercial general liability insurance policy, or CGL, covers your business in the event that it causes property damage or bodily injury to a third-party, be it an object or a person.
All businesses need a CGL policy.
At KBD, we've seen up close how having the right policy can save a contractor's business — and how working without one can ruin you.
The best way to demonstrate that fine line is with a real life example that we've dealt with.
Hang on tight — this one's a nail biter!
The importance of business liability insurance
One October, a general contractor client of ours was doing a home renovation.
On this particular day, during work on the roof membrane, it started to rain heavily.
So our client laid a tarp over the unfinished roof and took cover.
While unattended, the tarp came undone, exposing the inside of the home for two hours and wetting and warping some wood, which was immediately damaged and needed to be replaced.
Do you think the contractor had to pay for the damages?
In this case, the specifics of what the contractor touched are important.
As a general contractor in Quebec, you need a permit issued by the Regie du Batiment du Quebec (RBQ) that specifies exactly what jobs you can and can't legally do.
This particular contractor was qualified to work on a roof membrane, but would not have been for roof shingles.
And that matters, because insurance companies won't cover you for work that's outside your RBQ license.
When it came to dealing with the water damage accident, the first question the insurance claims adjuster asked KBD was this:
"Was the client working within their RBQ permit?"
In other words, were they doing work they were authorized to do based on their government issued license.
In this case, thankfully, the answer was yes.
And because they were working within their permit, our client, the general contractor, avoided a hefty bill.
If the answer here had been no, our client would have been left without insurance coverage and stuck paying $100,000 out of their pocket.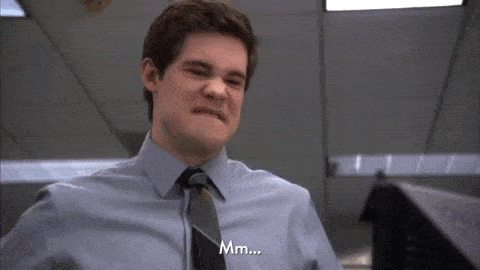 Protect your general contractor business from liability claims
A piece of advice I always tell my clients is to use their insurance sparingly. You want to use your insurance as a last resort.
Why?
It will keep your insurance costs down in the long run.
Below are two pointers that your business should follow to keep your insurance price down over time:
Reason #1 – Make sure your sub-contractors carry their own commercial general liability insurance
We cannot stress this point enough.
Before you hire a subcontractor for a project, make sure they carry their own commercial general liability policy.
Why is this so important?
Let's say you're a general contractor and you're building a home from the ground up, and the electrician subcontractor does a poor job installing the wires.
4 months after project completion, an electrical fire destroys the house.
If the sub-contractor (the electrician) has their own insurance policy, you (the GC) have nothing to worry about as the fire will be covered by the electrician's liability insurance.
But, if the sub-contractor does not have their own insurance policy, you will need to use your liability insurance to cover the claim.
Now, why is this bad and how will it negatively affect you as the general contractor?
A) Your insurance premium can increase significantly
B) Insurance companies may view your business as a "bad risk."
They will view your business as a bad risk because of your lack of due diligence.
Allow me to elaborate:
Before a project starts, it's up to the GC to ensure that sub-contractors carry their own liability insurance.
Insurance companies could, therefore, assume (after a claim such as the above example) that you don't require your subcontractors to carry their own insurance.
They would then assume that this is the case for all of your projects.
If none of the sub-contractors carry their own liability insurance, this puts all the risk exposure onto the general contractor.
i.e. Your insurance would be picking up the mistakes of your sub-contractors.
And, if all of the liability risks fall onto the general contractor, the insurance premium will reflect this reality by being more expensive.
Any reputable subcontractor should have their own general liability business insurance.
If they don't, you should seriously consider finding a different subcontractor for the job.
Reason #2 – Frequent claims lead to higher insurance premiums
We frequently advise our clients to save their insurance policy for larger claims; don't use it to claim for $300.
If your business has good cash flow, we also recommend increasing your deductible to an amount you feel comfortable with.
This will help keep your construction general liability insurance premium down.
General liability insurance cost for contractors
Like all business liability insurance policies, the cost depends on a few factors.
Your annual revenue

The higher your revenue, the more projects you're completing, which means the higher chance something can go wrong. This will be reflected in your liability insurance cost. 

Your experience in the field

GC's with more experience pay less for their insurance. If you're just starting out in the profession, you may pay a higher rate than a contractor who has been in the field for many years. 

Your claims history

The longer your business goes without a claim, the lower your insurance premium will be. 

Your risk management

Demonstrating to your commercial insurance broker that you have a standardized process, by requiring all subcontractors to carry their own liability insurance, will help lower your premium.
This process prevents your business from suffering the consequences of someone else's mistake.
If you're a general contractor with a few years experience, between $300,000 and $600,000 in annual revenue and you are claims free, you can expect to pay between $1,200 – $2,000 for your commercial liability insurance per year.
Conclusion
Having the right insurance policy is a critical part of running a general contractor business.
We discussed why GC's need to have construction general liability insurance and the importance of making sure subcontractors carry their own insurance.
We also looked at how the cost of a general liability insurance policy depends on a few factors, such as experience in the field and your annual business revenue.
Lastly, we talked about additional products like bonds and builder's risk that you may need to purchase for larger construction projects.
As mentioned earlier, understanding the concept of bid and performance bonds can be difficult, so don't be shy to reach out if you'd like clarification!