Motorcycles are cool.
End of story.
I mean, just think of all the legendary figures over history that rode hogs.
The Fonz was always riding. Ehhhh 👍🏻
The Rebel Without a Cause, James Dean, loved his bikes. (And the occasional cigarette.)
And of course there was perhaps the most iconic biker of all: Evel Knievel.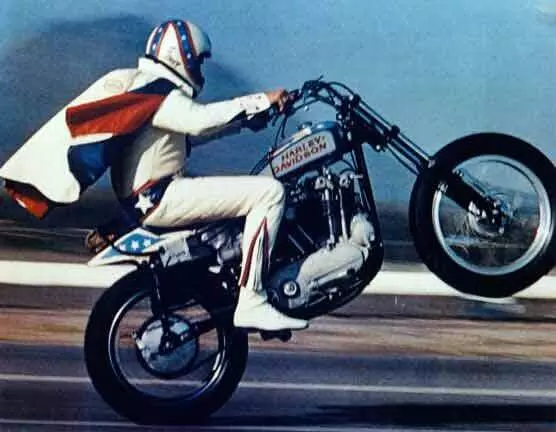 But if you're going to try jumping the Caesar's Palace Fountain on your bike, try looking elsewhere for insurance.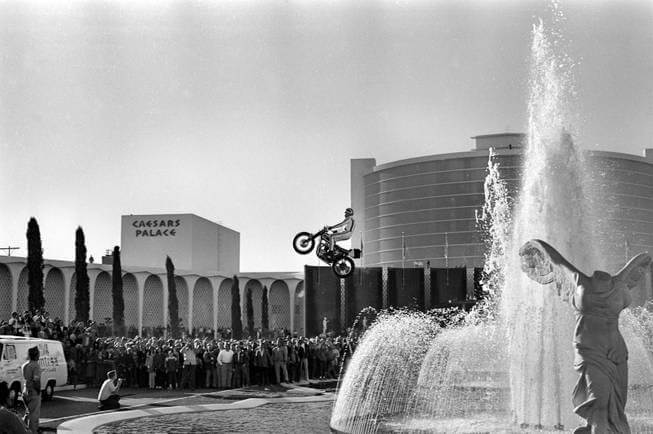 As cool as motorcycles are, they also present some serious risk.
Which is why carrying a solid insurance policy is as important as wearing a helmet.
TABLE OF CONTENTS
Let's start with some good news about Quebec motorcycle insurance.
According to KBD Insurance data, the average cost of Quebec motorcycle insurance is $270/year.
That's roughly 25% of the average cost of car insurance, which is $919 in Quebec.
Why so cheap?
Motorcycles in this province (and country) are only on the road for maybe half the year, meaning fewer opportunities for claims.
The average cost to buy a motorcycle is far less than that of a car.
While many of us like to complain about insurance prices, if you live in Quebec, consider yourself lucky.
Just like home and car insurance, our average cost for biker insurance is the lowest in Canada.
So yeah, riding a motorcycle is cool.
Riding and getting cheap motorcycle insurance?
That's as cool as it gets. 😎
What does Quebec motorcycle insurance cover?
If you know your stuff on car insurance — or you're extremely loyal to this blog — we can save you the trouble of reading the rest of this article.
That's because Quebec motorcycle insurance works exactly the same way as Quebec auto insurance.
So in our post titled Quebec car insurance explained, you'll find most of the answers you need.
Let's refresh our memories.
Here's what Montreal motorcycle insurance includes:
Liability: Coverage for non-responsible accidents
Collision: Coverage for responsible accidents
Comprehensive: Fire, theft, vandalism
Additionally, most insurance companies will automatically include "frills" that cover up to $5,000 of accessories and equipment.
Frills are simply free add-ons that provide coverage to stuff like your helmet and gloves over top of your basic coverage.
You don't find this type of protection in car insurance, generally speaking.
If you wear driving gloves in the car and you damage those in a dust up, you have bigger issues my friend.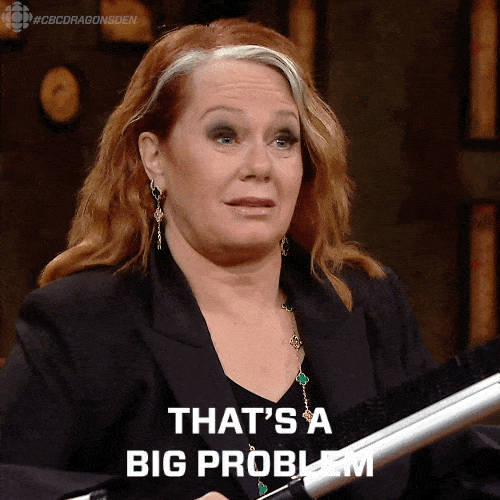 How to get cheap motorcycle insurance
As usual, getting cheap insurance is not a get rich quick scheme.
It's not about what you can do now to secure a cheap rate.
It's about what you can do and how you can behave over time to impress insurance companies.
Basically, it's about being a good citizen.
If you're eager to change your ways to lower your insurance costs, that's great.
But keep in mind that providers look at your record over the last five years, so new habits will take some time to pay off.
Here are some rules to live by.
Keep claims low

As always, the fewer claims you have on your record (in particular, the last five years) the more attractive you appear to insurance companies. When you're an attractive customer, companies want your business and will give you a lower rate.

Experience wins out

Like sports teams, insurance providers like veteran experience. Good locker room guys. The longer you've had your biker's license, the more they want you on their team. And the better your rate.

Shop around

As with any type of insurance, shopping around regularly is a good way to keep your rates low. Below, we'll point you toward some insurance companies with competitive online motorcycle quotes.

Drive safe

Again, just be a good citizen. Look out for yourself and others on the road. Don't be a maniac!
Seriously — safe riding is important, and not just for insurance purposes.
We know some of you just want to get a bike and shred pavement.
We're speaking not as your insurance broker now, but as your friend.
Be safe out there.
If you insist on tearing it up, go to a closed track.
Don't race, tailgate, or swerve in and out of traffic.
When you're on the highway, keep it PG.
If you want to take risks, do it on your own time.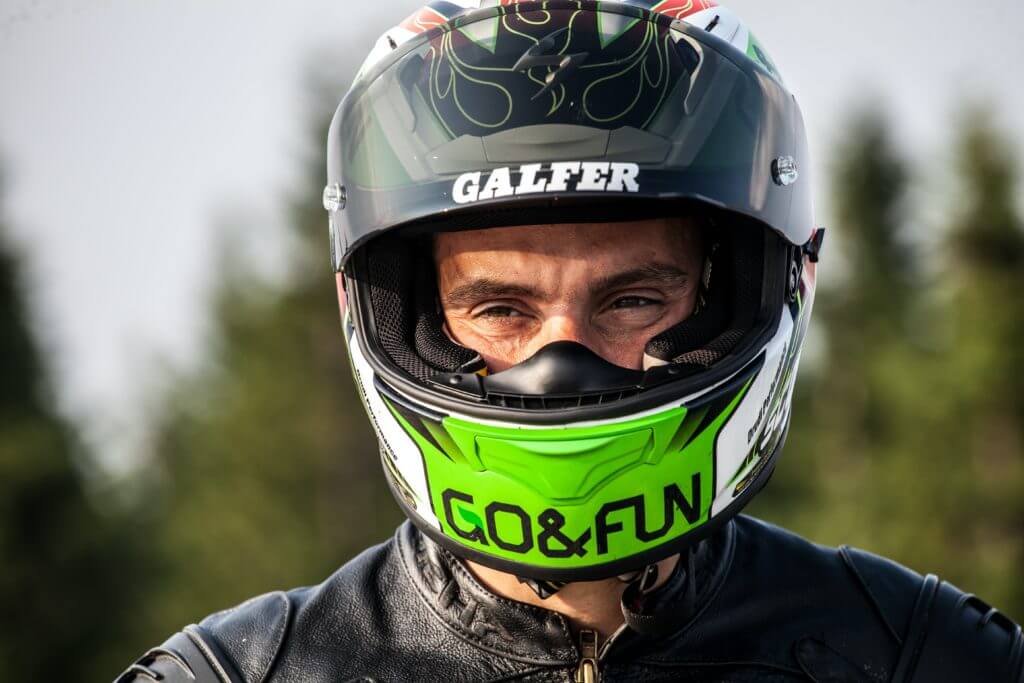 What are the motorcycle insurance requirements in Quebec?
The requirements for car and motorcycle insurance are the same.
You need to carry a minimum of $50,000 in liability insurance — at least "one-way" insurance.
If you leased or financed your hog, the dealership and/or financing company will force you to carry "two-way" insurance.
That'll include coverage for responsible accidents, fire, theft, and vandalism.
How to find the best motorcycle insurance in Quebec
As per usual, the term "best" is a very subjective term.
Your choice should come down to personal preference and price.
Find out the types of service offered by brokers and by direct companies.
And definitely shop around for the best price.
KBD is an broker in Montreal where you can get motorcycle and dirtbike insurance quotes online.
When you work with us, you get access to motorcycle insurance from the following providers:
L'Unique
Intact
Economical
You can also seek out a direct insurance provider like TD Insurance or CAA Quebec.
When in doubt, the "best" insurance is probably the cheapest one.
Wrap-up
Feeling inspired?
If you're a new rider, you now know what to do so you can get on the road safely and legally.
If you've always dreamed of riding and are just snooping around to see what you can learn, then save this article, sign up for a motorcycle driving school, get your Quebec motorcycle license, and come back to us when it's time to buy your first hog.
And remember, motorcycles are cool.
Cheap motorcycle insurance?
Just as cool.