Put simply, a deductible is the amount of money that you have to pay before your car insurance kicks in when you make a claim.
Did you just stare blankly in the eyes of someone who asked what your car insurance deductible is?
Yeah, we get that a lot.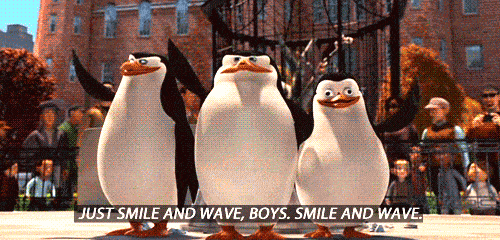 So we thought we'd help you out.

If you've ever wondered what a deductible is in car insurance, you've come to the right place.

Here's your quick answer:
What is a car insurance deductible?
Your car insurance deductible is the amount of money that you have to pay out of pocket before your insurance kicks in when you make a claim.
You decide the amount of your deductible when you sign up for your insurance policy.
Deductibles actually work similarly with all types of insurance – with a few nuances.
Here's how it works with auto insurance deductibles in Ontario.
So, how do car insurance deductibles work?
If you determined that your deductible should be $500 when you purchased your policy, then you'll have to pay $500 before the insurance company covers you when you make a claim.
Example: You get into a responsible car accident. It's going to cost $10,000 to make repairs.
Let's say your deductible is $500.
You would pay the first $500 of the repair, and the insurance company would cover the remaining $9,500.
When do you pay the car insurance deductible?
This is where it gets a bit more tricky.
You have to pay your auto insurance deductible when you decide to file an insurance claim.
That's the agreement you sign up for when you purchase your Ontario car insurance policy.
BUT if you're in an accident, and the cost for repairs matches your deductible amount, it could make more sense to simply pay out of pocket.
That's why we recommend having a rainy day fund to cover your deductible amount.
This is because every time you make an insurance claim, it increases your monthly car insurance cost in Ontario.
So, if the damages are something that you can afford, then it's best to keep your insurance history clean.
On the other hand, if you determine that you should file a claim because the cost to repair or replace your car is too high, you'll have to pay your deductible before the insurance company covers the rest.
Here's another example:
If your deductible is $500 and the cost to repair your car is $7000, you will have to pay for $500, before the car insurance company pays for the rest.
Either way, you'll want to make sure to have an emergency fund to cover the deductible amount.
That way, you have options if you're in a wreck.
How much should my car insurance deductible be?
The going deductible rate in the car insurance industry is around $500.
But in our humble opinion, if you have the means, you could benefit from bumping it up to around $1000 or even $2,500.
Why?
Because it lowers your monthly car insurance premium. So, in short, it saves you money – as long as you stay out of car accidents.
You can also chat with your Ontario broker to determine the appropriate car insurance deductible amount for you.
If you're looking for ways to save on your car insurance, we share a few of our best tips here:
Wrap-up
There you have it folks.
You can now confidently answer if you're ever asked about your car insurance deductible. 🤓
No bachelor degree required.
You're welcome.
Still have questions? Give our team of insurance brokers in Ottawa a call.