Tenants insurance isn't legally mandated in Ontario (or Canada-wide), but your landlord will likely require it before you move in – and the type you'll need depends on your unique circumstances.
In Ontario, the average monthly tenant insurance policy costs around $30.
So it's a pretty affordable policy that can save you a pretty penny if there's a loss of or damages to your personal property.
But what exactly does it cover?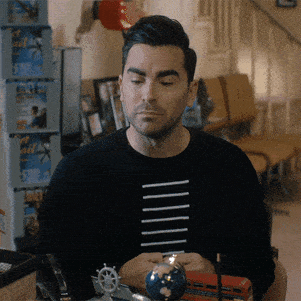 That's what we're getting into in this post.
Keep reading to learn all the details on insurance requirements for renters in Ontario, and how to know what type of tenant insurance coverage is right for you.
Click here to find what you need.
Is tenants insurance mandatory in Ontario?
Unlike car insurance, tenant insurance isn't a provincially mandated coverage in Ontario.
So, just like home insurance, tenant insurance is not required by law.
However, most landlords in Ontario require it.
For example, your rental application might not be approved if you fail to provide proof of coverage, since most property managers require it.
So if you want to be able to move in, you should get yourself some renter's insurance. 👀
On top of this, renter's insurance offers peace of mind and a financial safety net if anything goes wrong.
So, should you get tenant insurance as a renter?
We sure think so.
Keep reading to learn why.
Why should I get tenant insurance?
Quick answer?
Tenant insurance can save you financially if something goes wrong in your rental.
Think theft, fire, weather related damages, etc.
This is because as a renter, you aren't only responsible for your personal property.
You can also be liable if you cause damage to the building – and I'm sure you can imagine that the cost of a big accident adds up fast.
So, not to sound all doom and gloom, but damages to your apartment or house can be super costly, and if you don't have tenant insurance, you might be stuck paying out of pocket
Here are our thoughts on why tenant insurance is worth it:
Ready for a tenant insurance quote?
Give us a call.
What does tenant insurance cover in Ontario?
Tenant insurance is in place to protect you as the renter if there are losses or damages to your apartment/rental unit.
Here are some of the things that it covers:
Liability: Tenants liability insurance provides coverage if you cause damage to the property owner's building (accidentally!)
Personal property: Aka: your stuff. This can include belongings you keep in your car, or storage unit.
Voluntary medical payment: If someone is injured at your place while visiting, you could voluntarily cover their expenses with this coverage.
Additional living expenses: If your rental becomes unlivable due to an insurance claim, this will cover the costs of putting you up in a hotel, etc.
Tenant insurance also covers damages related to the following:
Fire
Lightning
Weather related damage
Vandalism
If your plumbing freezes
Remember, tenant insurance does NOT automatically cover your roommates – they'll need their own insurance coverage.
Pro tip: It's also a good idea to take inventory of what you own. In the event that your stuff is damaged or stolen, it'll make the claims process that much easier.
Need a tenant insurance quote?
Give us a call.
What's the best tenant insurance in Ontario?
It depends on what you need.
Insurance is a personalized service, and that extends to tenant insurance.
Why? It has to be personalized to each client because there are so many varying factors.
Case in point: You could have two renters, but one lives in an apartment complex with 100 units in Toronto, while the other rents an ensuite in a townhouse in Kingston.
Not only is there a difference in the type of building and city they live in, but each person would have different coverage depending on the type of contents insurance they need.
So really, the best way to find the best tenant insurance for you is to shop around and get a quote.
You can do this by getting in touch with a broker like us, or by calling insurance companies directly, and comparing coverage packages.
Ready to get started?
Get in touch.
Can my landlord force me to get renter's insurance in Ontario?
Like we mentioned, tenant insurance is not mandatory by law in Ontario.
However, your landlord can require you to have renter's insurance before you move in.
And really, it's in your best interest to get it (in our humble opinion).
This is because renter's insurance covers loss or damages to your personal property.
Plus, if there's an accident that damages the building, and you're found liable as the tenant, you could be responsible for paying thousands of dollars in repairs.
Most people don't have that kind of pocket money, so the $30 a month (average) you pay on your tenant insurance premium is more than worth it.
Remember: Tenant insurance is a personalized policy. So the best way to get the right coverage is to speak with your broker.
That way, you're not paying more (or less!) than you should.
You can read our full guide on tenant insurance costs in Ontario here.
Call the team at KBD and we'll get you the best tenant insurance for you.
Does tenant insurance cover damage to landlord's property?
No. Tenant insurance is intended to cover your personal belongings, not the structure of the building, or the landlord's property.
HOWEVER, if you accidentally cause damage to your landlord's building, and are deemed responsible, your tenant liability policy would pay out.
This is the only scenario where your tenant insurance would pay for the landlord's property in the event of a claim.
That's what landlord's insurance is for.
Whether you live in a commercial building, or you're renting out a room in a house, the property owner should have landlord's insurance or commercial property insurance in place.
Wrap-up
So is tenants insurance mandatory in Ontario?
Not by law, but it IS required by most landlords and property owners.
And we highly recommend it.
After all, it's low-cost coverage that can help you avoid a ton of headaches if you do run into a claim.
Need Ontario tenant insurance?
Give us a call.
Get to know KBD on social media. We're up to some cool stuff.
YouTube, Instagram, TikTok