Buying an engagement ring is an important purchase. So, it's a good idea to make sure it's properly insured! Here, we're explaining how to insure an engagement ring so that you'll have peace of mind before the big day.
So, you want to know how to insure an engagement ring.
For such an important (and expensive) momento – we recommend getting your ring insured.
Engagement ring insurance provides you with financial protection in case your ring is lost, stolen or damaged.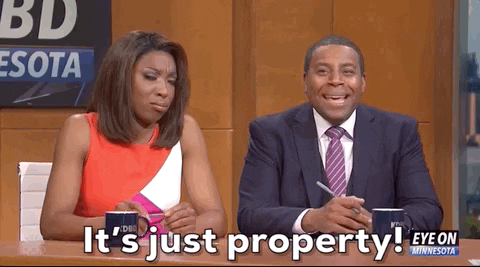 In this post, we're explaining the ins and outs of purchasing engagement ring insurance, from costs to coverage.
OR if you're looking for engagement ring insurance in Ontario or Quebec, give the team at KBD a call.
We'll be happy to guide you through the process.
Jump ahead to find what you need:
How to insure an engagement ring 101
So, you've bought the ring – and you're planning the engagement.
There's just one more important step to take – getting insured.
Luckily, you can insure your engagement ring in just a few simple steps:
Get an Appraisal: First things first, you'll need to get a professional appraisal of your engagement ring. This will determine its exact value, which will influence the price and coverage of your insurance.
Check Your Home Insurance Policy: If you have a homeowner's or renter's insurance policy, you likely have personal property as part of your coverage. However, there's often a limit for jewellery, so check if your ring's value exceeds this limit. It likely will, as most tenant insurance policies only cover up to $5,000 in jewelry.
Special Rider or Floater: If your engagement ring is worth more than this limit, you might need a special rider or floater added to your policy, which provides additional coverage for high-value items.
Compare Insurance Providers: A broker like KBD can help you compare jewellery insurance companies to find the best coverage options for your ring.
Documentation: Keep all relevant documents, including the appraisal, purchase receipt, and photographs of the ring. This documentation will be essential if you have to make a claim.
Regular Policy Review: As the value of your engagement ring may change over time, periodically review and update your insurance coverage to ensure it remains adequate.
You can follow these same steps once you're ready to get wedding ring insurance.
Remember, insurance policies vary. An insurance broker like KBD can help you understand the details.
Need engagement ring insurance?
What type of insurance covers engagement rings?
In Canada, there are two ways to insure your engagement ring:
Option 1: Engagement ring insurance is typically covered under the "contents" coverage of your homeowner's, condo or renter's insurance policy.
It falls under the category of "valuables" or "personal property" coverage. So, if your engagement ring is lost, stolen, or damaged, it may be eligible for coverage.
However, this is typically only up to a certain limit specified in your policy, and only under certain conditions.
For example, you may get a partial payout if your ring is stolen, but you may not be covered at all if your ring is lost.
One way around this is to have your ring "scheduled" under your home or renter's insurance policy.
This way, your ring will be insured for its total value in the case that you need to make a claim.
Option 2: As an alternative, you can purchase engagement ring insurance as a separate policy.
This might be the best option for you, especially if the value of your engagement ring exceeds what can be covered in your homeowners insurance policy.
Just give your insurance broker or provider a call, and have them set up a policy for you.
If your ring is valued at more than $20,000, a recent jewellery appraisal will be required, along with any other relevant documentation.
Need engagement ring insurance?
We can help with that.
How much should a ring cost to get insurance?
Insuring an engagement ring is a smart way to protect your investment.
But how expensive should your ring be for it to be worth insuring?
Well, sentimental value is priceless.
But feelings aside, typically the more your engagement ring costs, the bigger the deal it is if it's lost, stolen or damaged.
So, whether your ring costs $3000 or $30,000, if losing it would be devastating, we recommend having it insured.
Here are a few factors that can help you decide whether or not to get your engagement ring insured:
Could you easily replace your ring out of pocket?
Would you easily spend more in insurance than you did on the ring?
The deductible you'd pay in case of a claim. High deductibles may discourage filing claims for minor losses.
Need a jewellery insurance broker?
We can walk you through the process and find the best coverage for your situation.
How much does engagement ring insurance cost?
The cost of engagement ring insurance depends largely on the ring's total value.
On average, you can expect to pay around 1% to 3% of the ring's appraised value per year in insurance coverage.
To put it into perspective, if you have a ring worth $40,000 you can expect to pay anywhere from $400 to $1200 a year.
Here are the factors affecting the cost of engagement ring insurance:
Ring Value: The most significant factor is the appraised value of your engagement ring. The higher the value, the more you can expect to pay for insurance.
Location: Insurance rates can vary by province and even by city. Areas with higher crime rates or greater risk can have higher premiums.
Deductible: Your choice of deductible also affects the cost. A higher deductible means lower premiums, but you'll pay more out of pocket if you need to make a claim.
Security Measures: Some insurers may offer discounts if you take precautions to safeguard your ring, such as using a safe or alarm system. In some cases, the insurer may force you to have a safe installed at home.
Insurance Provider: Different insurance companies have different pricing structures, so it's essential to compare quotes from multiple providers to find the best deal.
Policy Limits: If you choose to insure your ring as part of your homeowner's or renter's insurance, the policy's overall limits can impact the cost. You might need additional coverage if your ring's value exceeds these limits.
Claims History: Your personal claims history can affect the cost of insurance. If you've made numerous claims in the past, you might face higher premiums.
As usual, the best way to get an accurate idea of how much it will cost to insure your engagement ring is to get a quote.
Need jewellery insurance?
We can help with that.
Call the team at KBD.
Is a diamond falling out of a ring covered by insurance?
If your diamond comes loose and falls out, are you covered?
It depends on your specific insurance policy and the circumstances surrounding the loss.
So, when you're purchasing your engagement ring insurance, make sure that you're covered for any eventualities.
Here's a few factors that can affect whether you'll be covered:
Homeowner's or Renter's Insurance: If you've added your engagement ring to your homeowner's or renter's insurance policy as a special rider or floater, it's more likely to be covered. However, coverage can vary. Some policies cover accidental damage or loss, while others may only cover theft or specific perils. Check your policy.
Valuable Items Coverage: Some insurers offer valuable items coverage as an optional add-on. This coverage is designed for high-value items like engagement rings and may provide broader protection, including coverage for diamonds falling out due to wear and tear or accidents.
Policy Exclusions: Always review your insurance policy. Some policies may have exclusions or limitations related to jewellery. For instance, they might not cover gradual wear and tear, like a diamond becoming loose over time, but they might cover sudden accidental loss.
Appraisal and Documentation: To make a successful claim, you'll need to prove the diamond's value and the circumstances of its loss. This is where having a professional appraisal and keeping all related documents, such as purchase receipts, is key.
Need engagement ring insurance?
What if you want to upgrade your ring?
Yes, upgrading your ring will affect your insurance cost and coverage.
When you upgrade your engagement ring with a larger or more valuable diamond or gemstone, the ring's overall value increases.
Because of this, you can expect policy, coverage and premium changes, as well as changes to your deductible.
Policy Adjustments: To ensure your upgraded ring is adequately protected, you'll need to adjust your jewelry insurance policy. This can involve updating the appraisal to reflect the new value and possibly increasing your coverage limits.
Premium Changes: As the value of your ring has gone up, your insurance premiums will also increase. You'll likely pay more for coverage on the upgraded ring due to the higher replacement cost.
Deductible: Be aware that if you make a claim on your upgraded ring, you'll need to pay the new deductible associated with your insurance policy.
Documentation: Keep thorough documentation of the upgrade, including the new appraisal and any receipts or certificates. This documentation will be essential in case you need to make a claim.
Comparison Shopping: When upgrading your ring, it's a good time to shop around and compare insurance options. Different insurers may offer varying rates and coverage options, so you can choose the best policy that aligns with the new value of your ring.
Coverage Review: Review your insurance coverage after any upgrades or changes to your engagement ring. Ensure that your policy provides adequate protection for all your valuables.
Remember: If you upgrade your engagement ring, you will need to notify your insurance provider to adjust your value and coverage accordingly.
Need engagement ring insurance?
Getting a replacement vs. a cash payout
Depending on our insurance policy, if your ring is lost, stolen or damaged, and you need to make a claim, you can opt for a replacement or a cash payout.
Here are the pros and cons of each:
1. Cash Payout: Your jewellery insurer will provide you with a sum of money equivalent to the appraised value of your lost or damaged engagement ring. You'll receive a financial settlement allowing you to use the money however you see fit. You can choose to replace the ring with a new one or use the funds for other purposes, such as paying bills or saving.
Pros: Flexibility is the key advantage here. You have control over how you use the money, and you're not obligated to buy a replacement ring immediately.
Cons: Depending on market prices, you may not receive enough to buy an identical replacement if prices have increased since your initial purchase.
2. Replacement: With a replacement, your jewellery insurance company will work with specific suppliers to replace your engagement ring with one that is as close as possible in terms of quality, design, and value. They aim to provide you with a ring that is nearly identical to your original.
Pros: You get a new engagement ring that matches the one you lost, helping to restore the sentimental value. The replacement is often based on the current market value, which can be advantageous if prices have risen.
Cons: You may have limited input into the selection of the replacement ring, and it might not exactly match your preferences.
Looking for engagement ring insurance?
We can help with that.
Wrap-up
Jewellery insurance 101, class dismissed.
You now know how to insure your engagement ring, wedding ring, or other valuable jewellery items.
Still have questions?
Need jewellery insurance?
Ps: Follow KBD Insurance on social media. We're up to some cool stuff. YouTube, LinkedIn, Instagram, TikTok.