Driving a motorcycle is risky business – and it shows in the price of insurance. In this post, we're breaking down the average cost of motorcycle insurance in Ontario for newbie and seasoned drivers.
Ready to drive off into the wind on your new bike?
Just make sure that you're properly insured first. ✅
In this post, we're covering everything you need to know about motorcycle insurance costs for new and seasoned drivers, plus tips to save on your insurance premium.
Keep reading to learn, or just give us a call.
We'll hook you up with the best motorcycle insurance coverage and price.
Jump ahead to find what you need.
How much is motorcycle insurance in Ontario?
So, how much does it cost to insure a motorcycle in Ontario?
Quick answer?
The average cost of motorcycle insurance in Ontario is around $2500.
And yep, that's high. 💸
When you compare it to the average cost of car insurance in Ontario (which sits around $1500 and is the highest in Canada) it's still a pretty big jump.
But high motorcycle insurance costs in Ontario are for good reason.
For one, there's a lot more risk involved in driving a motorcycle compared to a car.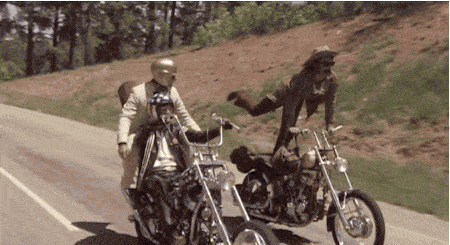 Not saying that you're driving around like these guys.
BUT, statistically speaking, driving a motorcycle presents a greater risk than driving a car.
Because of this, insurance companies set their prices accordingly, which is why bikers can expect such high premiums.
Need motorcycle insurance?
Give us a call.
Or get your online motorcycle insurance quote here.
Is motorcycle insurance expensive in Canada?
Like we covered above, driving a motorcycle in Canada is considered riskier than driving a car, so insuring a bike also comes at a higher price.
On average it costs $2500 a year to insure a bike, which works out to about $208 a month.
To compare, here are the annual average costs of common insurance coverages across Canada:
Home: $960/year
Car: $1150/year
Tenant: $330/year
Landlord: $4000-$9000/year (depending on the type of property)
Motorcycle: $2500/year
As you can see, motorcycle insurance is on the higher end in terms of cost.
On the flip side, you can usually buy a motorcycle for significantly less than a car.
So if you live somewhere where you can drive your bike year-round, you can crunch the numbers and see if you'd end up saving in the long run (or at least for the first few years).
That said, there are a lot of factors that affect your motorcycle insurance premium.
Because of this, the best way to get a concrete number on your Ontario motorcycle insurance is to get a quote.
We can help with that.
Do you have to insure a motorcycle all year in Ontario?
In Ontario, you only pay for your motorcycle insurance during the riding season – you don't have to worry about seasonal motorcycle insurance.
So when winter comes, as long as you intend to keep riding next year, you can keep your motorcycle insurance in effect – the price is already adjusted for seasonality.
That means that you won't have to call us to cancel your policy come November.
Pro tip: It's best to keep your motorcycle insurance active, because maintaining your insurance history is a green flag for insurance companies, and can help you to get a better rate.
How much is motorcycle insurance in Ontario for a new rider?
Like we covered above, motorcycle insurance is expensive.
And it can be super expensive for newly licensed drivers.
Case in point: Motorcycle insurance is already significantly more than car insurance, at an average of $2500 a year in Canada.
Tack on a lack of driving history, and that's two strikes against you in the eyes of insurance companies.
Why, you ask?
If you can't demonstrate a history of safe driving, you have no good credit with insurance companies, and you drive a high risk vehicle, well – sorry to break it to you but your insurance premium will go up. 😬
But the high insurance cost doesn't have to be the end of the road for you (or your motorcycle riding dreams).
The best way to get an accurate estimate of how much you will pay for motorcycle insurance is to get a quote.
Just give us a call – we'll get the best suited coverage for you.
How much is motorcycle insurance in Ontario for M1 drivers?
In Ontario, there are different classes of motorcycle licences, depending on whether you're a long time rider or a newbie on the road.
The different classes include:
M ( which includes M1 & M2): Once you have your M licence, you are fully licensed to drive full speed motorcycles. Before you get this licence, you will have to go through the Ontario Graduated Licensing Program, which will take you through the M1 and M2 licences. This program introduces riders to driving best practices, including skill tests, before they can drive by themselves. You can read more at Ottawa Safety Council.
M with condition L: Licence for mopeds and motorized scooters
M with condition M: Licence for driving motorcycles with three wheels
Generally speaking, if you're a newly licensed motorcycle rider, you will pay more to get motorcycle insurance – especially if you don't yet have your full M licence.
Having said that, motorcycle insurance costs in Ontario are determined based on a number of individualized factors, like your age, and the type of bike you drive.
Deciding factors also include:
Your driving history
Your gender and age
The area you live in
Make & model, and the year of the motorcycle
Value of the motorcycle
How long you've had your motorcycle licence
The number of people on your policy
On top of this, because of these factors, not all M1 licensed motorcycle drivers will pay exactly the same rate.
All in all, if you're a young rider under 25 and have decided to choose a motorcycle as your first vehicle, you'll likely have to pay a pretty hefty fee.
As always, the best way to gauge how much you will pay is to get a quote.
Ready for a motorcycle insurance quote?
Give us a call.
How to get cheap motorcycle insurance in Ontario
So, is motorcycle insurance cheap?
Like we learned earlier in our mini insurance lesson, not really.
In general, motorcycle insurance is expensive.
BUT there are some tried and true insurance best practices that will help you keep your rate low.
Here are some of our best tips:
Avoid making claims: Making claims negatively affects your insurance history, and can increase your premium as a result. So if possible, we recommend paying out of pocket for small repairs and replacements of contents.
Be a safe driver: To get the best insurance rate possible, you'll want to build up a spotless driving history.
Shop around and compare rates: Industry rates are always fluctuating year over year. To make sure that you're getting the best price and coverage for you, get quotes from multiple companies. An insurance broker can do this for you, or you can contact motorcycle insurance companies directly.
In Ontario, there's a few additional things that you can do to reduce your rate including:
Take (and pass!) a rider training course
Get a higher deductible
Bundle your policies (ex: motorcycle and tenant insurance)
KBD works with Ontario motorcycle insurance companies like Intact and Economical to offer you bike insurance.
And we insure other high risk items too. Check it out:
Give us a call, and we'll get you multiple quotes to compare price and coverage.
Or, if you'd like to shop around yourself, you can contact Ontario motorcycle insurers directly for rates.
Wrap-up
The average cost to insure a motorcycle in Ontario is sitting pretty at $2500 a year.
Which, as we learned, is not cheap.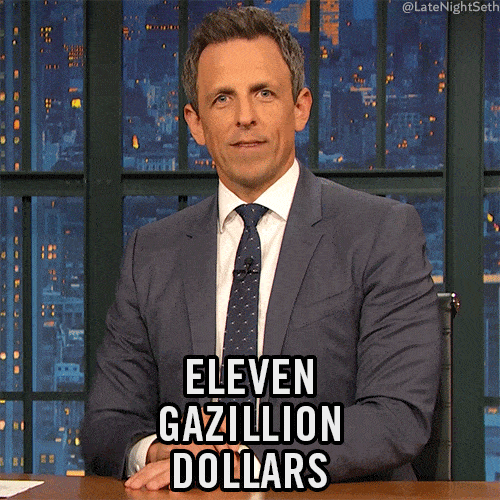 But with the tips we've shared in this post, you'll know how to save on your premium, and get the right kind of bike insurance for you.
Ready to hit the open road?
Just give our Ontario team a call.
We'll be happy to help. 😊
Follow KBD on social media. We're up to some cool stuff.
YouTube, Instagram, TikTok