Ontario home insurance costs an average of $1,100/year in 2023.
Planning for home insurance costs in Ontario?
Along with your mortgage and property taxes, home insurance is a big expense.
We're here to teach you how to spend wisely. 💰
Whether you're shopping for your very first house, or budgeting for home insurance – we've got you.
In this blog, we're covering everything that factors into your home insurance premium, that way you can choose the coverage that best suits you without over (or under) spending.
So, without further ado, here are the key things to know about how much home insurance costs in Ontario.
Skip ahead to find what you need.
How much is home insurance in Ontario?
The average cost of home insurance in Ontario is around $1,100 in 2023.
That's one of the highest monthly average home insurance costs in Canada. It's on par with Saskatchewan at $1,100, and followed closely by Alberta at $1000/year.
Ontario home insurance rates also vary from city to city.
For example, average home insurance costs in Toronto can range from $700 to $2000 a year.
Since Toronto is one of the most expensive real estate markets in Canada, you might be wondering: Do high real estate prices = high home insurance prices?
Not necessarily.
Your home insurance price is based on rebuild costs and the risk of there being an insurance claim (plus a few more factors) – not on the market value of your home.
Other factors that affect home insurance prices include (in no particular order):
Your claims history
Credit score
Deductible
The city & province you live in
Neighbourhood
Value of the building
Year of construction
Age of the hot water tank
Proximity to fire hydrant + fire stations
Whether you bundle home & auto policies
If you have a trampoline or swimming pool
The amount of coverage you purchase
Etc.
That's a long list.
But the biggest thing to remember is this: Your home insurance rate will be based on your home's needs and your risk profile.
With that covered, the best way to zero in on an accurate number is by getting a quote.
That way you can budget properly, and put your money to work on more exciting things.
Or you know, do whatever you want.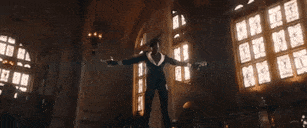 Ready for a quote? Give the KBD Ontario insurance brokers a call.
What is the average home insurance cost per month in Ontario?
The average monthly home insurance cost in Ontario is around $91 in 2023.
So for better or worse, that means that Ontario has one of the highest monthly home insurance rates in Canada in 2023.
To compare, the average monthly home insurance rate Canada-wide is $78.
So there's a pretty big gap there.
BUT if you live in Ontario, there are still ways to lower those sky-high rates.
Keep reading, or jump to our tips on lowering Ontario home insurance costs here.
Who has the cheapest home insurance in Ontario?
So, you're looking for cheap home insurance in Ontario?
Not to sound like a broken record, but unfortunately there is no one-size-fits-all bargain bin insurance. 😬
Although that would make buying insurance much more simple.
But since everyone has a different risk profile (and different homes), everyone needs different coverage.
So the cheapest and best insurance coverage for person A, won't be the same for person B.
Plus, the insurance market is constantly fluctuating, and the companies offering rebates and discounts this year could increase their prices significantly next year.
Because of this, there just isn't one company that has the cheapest home insurance in Ontario.
Here's a short clip on our thoughts on this:
Instead, focus on looking for the best home insurance coverage and rate for your specific needs.
Think of home insurance as a personalized service, because it is.
It's tailored to your needs based on things like:
Building age
Reconstruction cost
Construction materials
Your insurance and claims history
Etc.
We recommend shopping around to see which company can offer you the lowest rates and best insurance coverage in Ontario.
A broker like KBD can help you do this, or you can call different companies to compare rates yourself.
At KBD, we work with top Canadian insurance companies to get our clients the best home insurance.
Need a quote on your Ontario home insurance? Give us a call.
Is it illegal to not have house insurance in Ontario?
No, it's not illegal.
Home insurance isn't actually mandatory by law in Ontario, but banks and mortgage lenders will require it if you're taking out a loan.
Basically, when you purchase your home, you must also purchase the insurance amount and coverage that the lender requires.
For example, if you're borrowing 500k from the lender, they'll require you to carry 500k in homeowners' insurance (or 100% of the cost to replace/rebuild).
So no, you won't get locked up for not having home insurance (phew), but you also won't get approved for your loan.
Plus, you'll have to pay out of pocket if there's an accident, and nobody wants that.
How much house insurance do I need in Ontario?
The amount of house insurance that you need depends on the value of your building and contents.
Generally speaking, you need to be covered for the amount that your mortgage lender requires, which is equal to the value that they're lending you.
Like we mentioned above, if you're buying cash, or otherwise purchasing without a mortgage, you don't technically need insurance.
At least not by law in Ontario.
But unless you're an adrenaline junkie with your assets, you'll want to purchase homeowner's insurance.
And we obviously highly (highly) recommend it.
So, don't take unnecessary risks.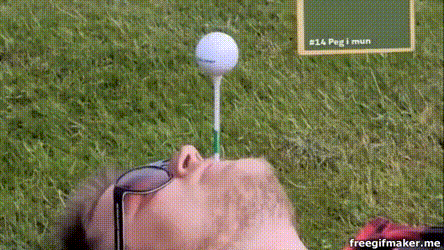 Don't be like these guys.
You can and should however, purchase house insurance coverage that's tailored to you.
That way you're only paying for exactly what you need.
The different levels of home insurance coverage include the following:
Comprehensive: Covers your building and its contents for most risks. But it doesn't include groundwater or earthquake coverage (those are add-ons).
Broad (aka: "named perils"): Covers your building and the risks you've specified.
Basic: This covers named perils (risks) only.
No-frills: Low-budget homeowners insurance that covers the basics.
KBD offers homeowners general liability insurance, as well as the following coverages:
Fire insurance
Flood insurance
Sewer backup
Groundwater
Theft
Earthquake
Vandalism
Tornados
Etc.
An easy way to make sure that you're properly covered is by talking with a broker.
They'll do a home appraisal and risk assessment to get you the right coverage.
Plus, it'll save you from having to understand confusing insurance jargon by yourself.
How much is property insurance in Ontario?
Home, tenant and condo policies all fall under the property insurance umbrella in Ontario.
Tenant and condo insurance averages at $340 a year depending on the amount of coverage you need, while home insurance in Ontario costs an average of $1,100 a year.
Like we covered above, your home insurance premium depends on the specs of your home and your risk profile.
There are also various factors that go into determining tenant and condo insurance rates.
So the best way to get an accurate number is by requesting a quote.
How much is content insurance in Ontario?
Content insurance costs an average range of $350 to $3500 a year in Ontario.
This covers household items and belongings like art, jewelry, appliances, clothes, and furniture.
It can also include items in your storage, garage, or shed (but you'll need to specify these things in your policy).
The exact rate you pay on content insurance depends on how much you opt to be covered for, but if you have any luxury, rare or high ticket items, they'll typically increase your rate.
Why is insurance in Ontario so expensive?
The high cost of home insurance in Ontario is affected by – you guessed it – several market factors. 🤓
For example: The cost to rebuild homes increased in 2022 because construction material costs skyrocketed.
Seriously. People are out here jacking lumber like it's bars of gold.
But just like gravity and the stock market, when the insurance market goes up it must eventually come down.
Well – there's a bit more to it than that.
This video explains insurance market fluctuations in more detail:
Other factors that increase Ontario home insurance rates include:
Insurance fraud
Increasing weather related damage
Market fluctuations
Rate of accidents in a given year
Even if home insurance rates are at a market high, there are still things that you can do to keep your own rate down.
Here are a few of them:
How to save money on Ontario home insurance
The average cost of home insurance in Ontario is one of the highest in the country at $1,100 a year.
So depending on which Ontario city you live in, your home insurance rates might be creeping up a bit too high for your liking.
Thankfully, there are still a few things you can do to lower your home insurance premium.
Here are 3 quick ways to lower your home insurance rate:
Get a higher deductible
Bundle home & auto
Avoid making small claims
On top of this, there are a few more adjustments you can make to lower your Ontario home insurance premium.
These include:
Updating your home
Only pay for what you need
Install an alarm system
Work with a broker
Keep your credit up
Get your Ontario home insurance broker to do an assessment of where it makes sense for you to save money.
Wrap-up
So, there you have it.
The average cost of house insurance in Ontario is $1,100 a year, the highest rate in the country in 2023.
But don't worry too much if you're a first time home buyer in Ontario.
Now that you know which factors affect your premium, you can use the tips we've shared to lower your home insurance rate as much as possible.
Once you've locked in a great price, remember to mark your calendar to shop around next year.
That way, you can ensure that you're always getting the best market rate.
Give your Ontario home insurance broker at KBD a call.
We'll find you the cheapest home insurance policy with the best coverage to match.
Get to know KBD on social, we're up to some cool stuff: YouTube, Instagram, TikTok