In Ontario, comprehensive car insurance is an optional coverage that pays out for damages to your vehicle caused by weather, fire, theft, and more.
That's the simple answer.
If you're here to learn what comprehensive coverage means – what it covers, and what it doesn't – we've got you.
And we get it.
Insurance can be confusing, and car insurance has a lot of moving parts.
But reading this won't feel like you're studying for the LSAT (promise).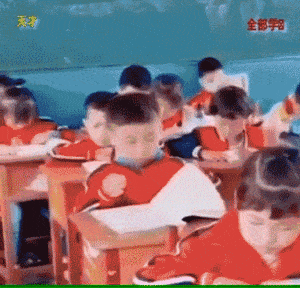 Keep scrolling to learn if comprehensive car insurance is the right fit for you.
Or just give us a call.
What is included in Ontario comprehensive car insurance?
There are several different types of car insurance coverages in Ontario.
In most cases, comprehensive insurance is optional car insurance coverage.
Basically, comprehensive auto insurance covers you for accidents that are not driving related.
If you get comprehensive coverage in Ontario, it'll pay for repairing or replacing your vehicle up to its total value.
Comprehensive insurance covers your car for things like:
Falling objects (hail, tree branches, etc.)
Vandalism
Theft & attempted theft
Fire
Natural disasters
Weather related accidents
Civil disturbance
It's a good idea to get your insurance broker to explain exactly what you'll be covered for with comprehensive car insurance.
That way if you need to make a claim, there won't be any surprises.
What does comprehensive insurance not cover in Ontario?
Think of choosing car insurance coverage like ordering at a restaurant.
If you order one item, they're not going to bring you the entire menu; you'll get exactly what you asked for.
In the same way, it's possible to carry some car insurance, and not be covered for every kind of accident.
For example, comprehensive car insurance in particular does not cover:
Bodily injuries
Medical bills
So it's important to fully understand exactly what your policy covers.
Who should get comprehensive auto insurance?
If you can't cover the full cost of replacing your vehicle, you should consider comprehensive car insurance.
You may also fit the bill for comprehensive coverage in Ontario if:
You live in an area that's prone to storms and weather related damage
You don't have the cash on hand to replace your vehicle outright
You own a luxury or vintage vehicle that has high repair and replacement costs
You have a newer vehicle that you want to fully insure
The best way to know if comprehensive car insurance is right for you is to give your Ontario insurance broker a call.
You can learn more about car insurance in Ontario here.
What are the different types of car insurance in Ontario?
Like we said, all drivers in Ontario must be insured in order to legally drive.
You also have to have proof of insurance in order to register a vehicle in Ontario.
Mandatory car insurance coverages include:
Statutory accident benefits coverage
Third party liability
Uninsured automobile coverage
Optional coverages include:
Again, comprehensive car insurance is optional coverage in Ontario.
But you might not want to skimp on it depending on what you have to insure.
The best way to know which kind of car insurance is right for you is by chatting with an Ontario-based insurance broker.
They'll be able to recommend coverage based on your needs and priorities.
Wrap-up
There you have it.
Comprehensive car insurance will cover you for accidents related to weather, vandalism, and other non-driving related incidents.
Still have questions? Give the KBD Ottawa insurance brokers a call.
We'll be happy to help sort out your Ontario car insurance.