So, what is errors and omissions insurance? If you're a business owner, this is an important coverage to understand and to have in place. Here, we're explaining what it is, who it's for, and what it covers.
If you've ever been in the market for commercial insurance, you've probably heard the term "errors and omissions."
Along with a number of other commercial insurance coverages, errors and omissions insurance is key to protecting your business.
But what exactly does it cover, and more importantly, do you need it?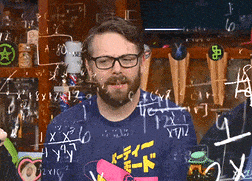 We're getting into all of this and more in today's blog. 👇
And if you're just looking for a commercial insurance quote, we can help with that too.
Click ahead to find what you need:
What is errors and omissions insurance?
So, what's the deal with errors and omissions insurance?
We'll keep it short and sweet.
E&O insurance, also known as Professional Liability Insurance, is a type of coverage that protects businesses against claims made by clients for inadequate or negligent work.
It's an important coverage to have under your business insurance policy as it protects against financial losses, protects your professional reputation, and can provide legal defense coverage if required.
Who needs errors and omissions insurance?
In Canada, errors and omissions insurance is essential for professionals and businesses that provide advice or services.
Basically, the purpose of errors and omissions insurance is to protect you against claims related to professional mistakes.
Businesses that this coverage applies to include (but are not limited to):
Accountants
Architects
Engineers
IT professionals
Real estate agents
Consultants
Financial services providers
Insurance brokers
Etc.
Even with the best of intentions, there's always a chance of making a mistake or omitting something, and if a client believes an error has caused them harm, they can sue.
That's why it's best to be on the offense, and get this coverage as part of your baseline commercial insurance package.
Our commercial brokers at KBD can help with that.
What does errors and omissions insurance cover?
Like the name describes, errors and omissions insurance covers financial losses resulting from mistakes that occur during the course of professional services.
This can include things like giving incorrect advice, failing to provide a service on time, or making an error in a professional service or product.
Here's a quick overview of what errors and omissions insurance can cover:
Financial losses: Financial losses resulting from professional mistakes, errors, or omissions made by the insured.
Legal defense costs: The errors and omissions insurance policy typically covers legal defense expenses, including hiring lawyers, court fees, and other associated costs, even if the claims are groundless or frivolous.
Negligence claims: Coverage for claims of professional negligence or failure to meet the expected standard of care in providing professional services.
Breach of duty: Claims arising from the insured's alleged breach of duty, including claims of professional misconduct in the performance of their professional services.
Client dissatisfaction: E&O insurance can cover claims made by clients who are dissatisfied with the services provided by the insured, alleging a failure to meet contractual obligations or deliver promised results.
Legal settlements and judgments: If a claim against the insured is found to be valid, errors and omissions insurance can cover the costs of settlements or judgments, up to the policy limits, and cover large payouts.
Need commercial insurance for your business?
What does errors and omissions insurance NOT cover?
While E&O insurance offers valuable protection, it doesn't cover everything.
And coverages will vary on your individual policy.
In general, here are the areas that errors and omissions insurance does NOT cover:
Intentional misconduct: E&O insurance does not cover deliberate illegal activities committed by the insured.
General liability: E&O insurance is specific to professional services and does not cover bodily injury, property damage, or other general liability claims. For these risks, you will require separate general liability coverage.
Employment-related claims: E&O insurance generally excludes coverage for employment-related claims, such as wrongful termination, discrimination, or harassment. These risks usually fall under a separate employment practices liability insurance (EPLI) policy.
Prior knowledge or known claims: If a professional is aware of a potential claim before obtaining the E&O insurance policy, it will not be covered.
Property damage & personal injury: E&O insurance excludes coverage for damage to physical property and personal injury. These types of damage generally fall under separate commercial insurance coverages.
As a business owner or professional, make sure that you fully understand the scope of your coverage and any exclusions that may apply to your specific policy.

That way you can avoid any unwelcome surprises if you find yourself dealing with a claim.
Need an errors and omissions insurance quote?

We can help with that.
How much does errors and omissions insurance cost in Canada?
So, how much is errors and omissions insurance for Canadian businesses?
As a rough guideline, premiums for errors and omissions insurance can range from a few hundred dollars per year for small businesses to thousands of dollars for larger corporations or high-risk industries.
Likewise, premiums can increase from an average range of $500 to $1000 per employee per year.
However, like with most coverages, the price of errors and omissions varies depending on your business' specific circumstances.
These factors include things like:
The size of your business (number of employees, buildings, etc.)
Your business' annual revenue
The industry you're in
The types of services or products you provide
The amount of coverage you need
You can visit our blog for a complete guide to business insurance costs here.
However, the best way to know how much errors and omissions insurance will cost you is to get a personalized quote.
The commercial insurance brokers at KBD can help with that. 😊
How to get errors and omissions insurance in Canada?
Getting insured with errors and omissions coverage is as simple as contacting your commercial insurance broker and adding it as a coverage.
If they don't already have it, you will need to provide them with information about your business including:
The services you offer
Your annual revenue
The size of your company
Any previous claims
Don't forget to shop around and compare quotes from different providers to find a policy that fits your needs and budget.
A commercial insurance broker like KBD can assist you with adding any coverages you might require.
Need an errors and omissions quote?
Wrap-up
Alright, let's recap:
Errors and omissions insurance safeguards you from financial losses resulting from claims of negligence or failure to perform your professional duties.
As far as we're concerned, if you have a business, you should have errors and omissions insurance in place.
While it doesn't cover everything, it provides a shield against potentially devastating financial damages.
Remember, it's not about making mistakes; it's about being prepared when they happen.
Now that you're officially schooled on the definition of errors and omissions insurance, the next step is to get a quote. 🤓
Just give the commercial insurance brokers at KBD a call.
We'll get you covered.
PS: Follow KBD Insurance on YouTube, Instagram, and TikTok for weekly business content.
We're up to some cool stuff.