So, what does tenant insurance cover? You're in the right place. Here, we're explaining exactly what tenant insurance protects you from as a renter, and why we advise you to get it.
Maybe your new landlord is requiring you to have proof of insurance, or you're just looking to save a few bucks.
Either way, you might be wondering, "What does tenant insurance cover?"
And which tenant insurance coverages do you need?
No stress – you've come to the right place. 💡
Below, we're breaking down each of the coverages in an easy-to-understand way.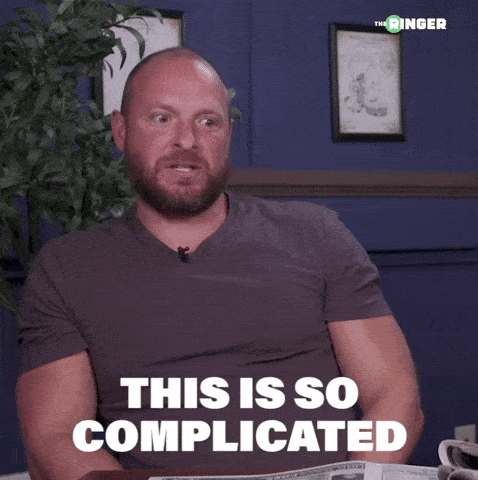 Keep reading to learn what renters insurance covers, or give us a call to speak to an expert tenant insurance broker directly.
Click below to find what you need:
What does tenant insurance cover?
First thing's first – what exactly does tenant insurance cover? 🤔
Put simply, tenant insurance (also known as renters insurance) provides coverage for individuals who are renting or leasing a property.
It's designed to cover tenants from financial losses due to various unforeseen events.
For example, here's what tenant insurance typically covers:
Your Personal Property: Tenant insurance covers the cost of replacing or repairing your personal belongings in case of damage or loss due to covered perils. This includes belongings like furniture, electronics, clothing, jewelry, appliances, and other personal items.
Liability Protection: Tenant liability insurance coverage is a crucial component of your policy. It helps protect you if someone is injured while on your rented property, or if you accidentally cause damage to someone else's property. It covers legal expenses and medical costs in such situations.
Additional Living Expenses: If your rental unit becomes uninhabitable due to a covered event, tenant insurance can provide coverage for temporary accommodations, such as a hotel, and additional living expenses like meals while your home is being repaired or rebuilt.
Medical Payments: Tenant insurance may offer coverage for medical expenses if someone is injured on your premises, regardless of whether you are at fault. It can help cover their medical bills, for example.
Loss of Use: In the event your rental unit becomes uninhabitable, tenant insurance can provide compensation for the additional costs you incur as a result of temporary accommodations or increased transportation expenses.
Note: Keep in mind that tenant insurance has limits and deductibles, and coverage varies depending on the specific policy and insurance provider.
Because of this, we always carefully select coverage limits, exclusions, and additional endorsements that may be necessary to tailor the coverage to our clients' specific needs.
Need a renters insurance quote?
Our brokers are happy to help.
What does tenant insurance protect you from?
We've explained what tenant insurance covers, but what specific perils does it protect you from?
Tenant insurance offers protection against various risks and unexpected events that can occur while you are renting a property.
Here are some of the key perils and claims that tenant insurance can protect you from:
Tenant insurance in Canada typically provides coverage against various perils or risks.
Here are some common perils that tenant insurance can protect you from:
Fire and smoke damage
Theft and vandalism
Water damage (e.g., burst pipes, leaks)
Windstorms and hail
Damage caused by falling objects
Damage from electrical surges
Liability for injuries or property damage to others
Additional living expenses if your rented home becomes temporarily uninhabitable due to a covered event
As with any type of insurance, your policy will be personalized to your needs, and the risks that are most associated with your building, location, and more.
Your insurance broker can advise you on the appropriate coverages depending on your specific situation.
Need renter's insurance?
What are the responsibilities of tenant insurance policyholders?
As a renter, there are a few rules that you need to follow in order to keep your insurance coverage valid.
Here are a few key responsibilities to keep in mind as a policyholder:
Understand your policy: As the tenant, it's your responsibility to understand the terms, conditions, and coverage details of the insurance policy. This includes knowing the limits, deductibles, exclusions, and any additional endorsements or riders that may apply. This will help you avoid any denied claims.
Provide accurate information: When applying for tenant insurance, make sure that you provide accurate and up-to-date information about yourself, the rental property, and the value of your belongings. Providing incorrect or incomplete information can lead to coverage issues or claim denials.
Pay your premiums: As the renter, you're responsible for paying the insurance premiums on time to maintain coverage. Failure to pay premiums can result in a lapse in coverage, leaving you unprotected.
Document your belongings: Take inventory of your personal belongings and keep it updated regularly. Take photographs, record serial numbers, and keep receipts for valuable items. This will help support your claim in case of damage, loss, or theft.
Report changes: If your address changes, you make significant purchases, or there are modifications to the rental unit, be sure to inform your insurance provider. Failing to report changes can affect the validity of your coverage or the amount of coverage you have.
Take preventive measures: Tenants have a responsibility to take reasonable precautions to prevent losses. This includes installing smoke detectors, fire extinguishers, and security measures like deadbolts or alarms. Adhering to safety guidelines can help prevent accidents and potential claims.
Promptly report claims: If you experience a covered loss or event, report it to your insurance provider as soon as possible. Provide all necessary documentation during the claims process.
By following this list, and making sure that you fully understand your tenant insurance policy, you'll avoid any issues in the event that you need to make a claim.
Need tenant insurance?
We can help with that.
Does each person need tenant insurance?
Short answer? Yes!
Each person in the household *should* be covered by tenant insurance. ✅
It safeguards your personal belongings, like furniture, electronics, clothing, against risks such as fire, theft, or water damage.
But let's explain this in more depth.
In Canada, tenant insurance isn't required by law. But your landlord or property manager will likely require it.
And even if they don't, we highly recommend that every person renting a home or apartment purchase tenant insurance if they don't want to pay out of pocket if there's a claim.
There's a couple of ways you can get covered as a renter:
Purchase your own tenant insurance policy
Be added to your roommate's tenant insurance policy (you aren't automatically covered under your roomie's policy just because you live in the same household – they will have to call their provider to add you and vice-versa)
Note: Immediate family members that live in the same home, and significant others are covered on the same policy.
Need renter's insurance?
What is the difference between renters insurance and tenant insurance?
In Canada, the terms "tenant insurance" and "renter's insurance" are used interchangeably, and they essentially refer to the same type of coverage.
Both tenant insurance and renter's insurance provide protection if you're renting a home or apartment.
Tenant insurance or renter's insurance generally includes two main components: coverage for your personal belongings and liability coverage.
The terms vary depending on the insurance company or region, but the coverage is similar.
That said, the coverage is adjusted from person to person, based on their personal circumstances.
So the best way to know how much tenant insurance coverage you should purchase is to speak with your broker. 👇
Need a tenant insurance quote?
We can help with that.
Wrap-up
So, in summary, what does your tenant insurance cover?
Personal property
Liability protection
Additional living expenses
Medical payments
Loss of use
All in all, tenant insurance provides valuable coverage for damages to your personal property and liability claims against you in the event that someone is injured on the rented premises.
There you have it.
Now you know why it's important to have tenant insurance coverage in place. 💡
Need a tenant insurance quote?
PS: Follow KBD Insurance on YouTube, Instagram, and TikTok for weekly insurance tips and business content.
We're up to some cool stuff. 😎